Michigan's top health official to face manslaughter trial over Flint water crisis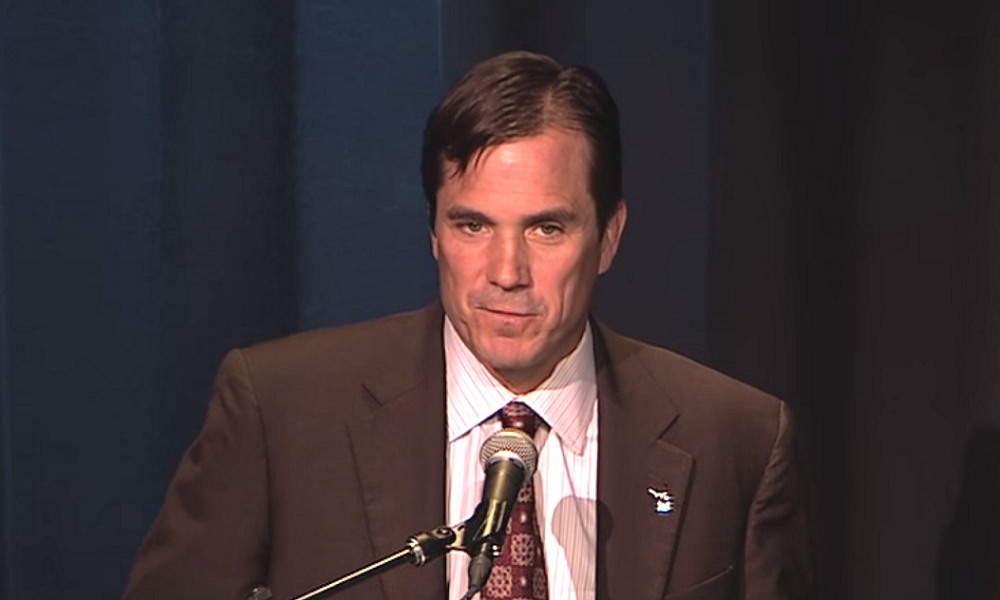 Michigan health chief Nick Lyon will face trial on involuntary manslaughter charges in connection with the water contamination crisis in Flint, a judge ruled on Monday, calling his conduct "corrupt."
Prosecutors accuse Lyon of having failed to alert the public about a Legionnaires' disease outbreak in Genesee county, which includes the city of Flint. The outbreak caused the deaths of two men and sickened dozens more.
Judge David Goggins, of Genesee County District Court, said in his ruling that there's probable cause for a trial. In the 160-minute-long ruling, Goggins called Lyon's behavior "corrupt" and said deaths likely could have been prevented, according to The Detroit News.
The Flint water contamination crisis began in April 2014 after state officials changed the city's water source from Lake Huron and the Detroit River to the cheaper Flint River. Because of insufficient water treatment, tens of thousands of people were exposed to lead that leached from the pipes.
Some reports have identified the Flint River as a potential source for the Legionnaires' disease outbreak, which occurred in 2014 and 2015 but was not made public until January 2016. A total of 91 cases were reported, including 12 deaths.
Michigan Governor Rick Snyder, responding to Monday's ruling, praised Lyon's record. "Director Lyon has my full faith and confidence, and will remain on duty at DHHS unless convicted of a crime after a full trial by a jury of his peers," he said.
Lyon has been charged with two counts of involuntary manslaughter and one count of misconduct in office. If convicted of all charges, he could face up to 15 years in prison for involuntary manslaughter and 5 years for misconduct in office.