Lombok island hit by another strong earthquake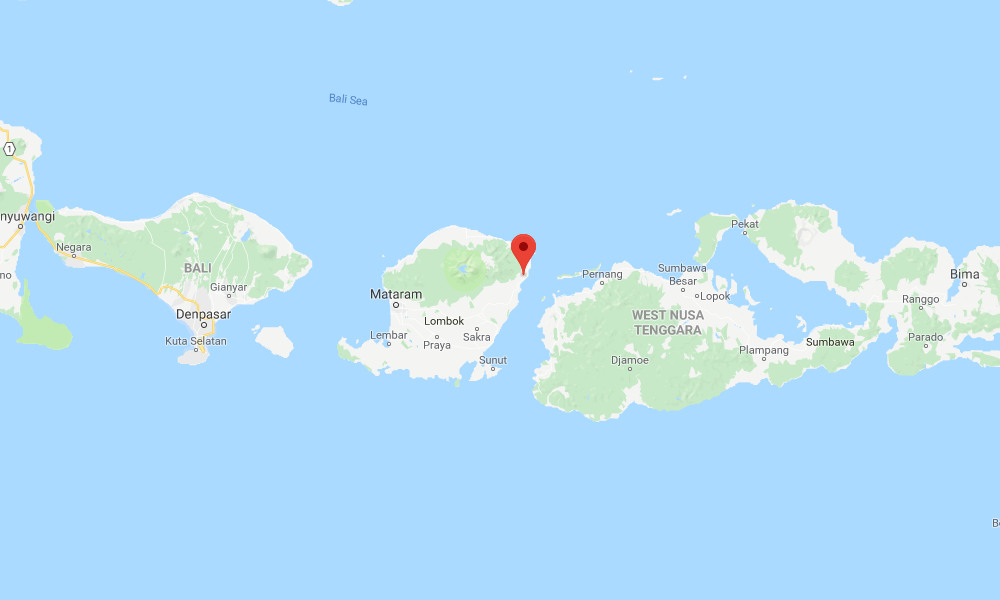 A powerful earthquake with a preliminary magnitude of 7.0 has struck the Indonesian island of Lombok, just weeks after a similar earthquake killed nearly 500 people and caused widespread devastation.
The earthquake, which struck at 9:56 p.m. on Sunday, was centered about 4 kilometers (2 miles) south of Belanting on the island's northeast. It struck at a shallow depth of 20 kilometers (12.4 miles).
Indonesia's seismological agency BMKG put the preliminary magnitude at 7.0, slightly higher than the U.S. Geological Survey (USGS), which puts the initial magnitude at 6.9.
There was no immediate word on damage or casualties from the earthquake, but large parts of the island are without power, according to Sutopo Purwo Nugroho, a spokesman for Indonesia's National Disaster Mitigation Agency (BNPB).
Shaking was felt across the region, including on the neighboring islands Sumbawa and Bali, where residents and tourists fled from their buildings. Light shaking was felt as far away as East Java and Makassar.
Computer models from the USGS estimate that as many as 58 million people could have felt the earthquake, including 3.4 million people who may have felt "strong" to "very strong" shaking. It said damage and casualties are likely but should be relatively localized.
There is no threat of a tsunami.
The earthquake comes just two weeks after a 7.0-magnitude earthquake struck Lombok, killing 460 people and damaging more than 42,000 homes. The island has since been hit by a series of aftershocks, including a 6.3-magnitude earthquake earlier on Sunday.
Indonesia is on the so-called 'Pacific Ring of Fire', an arc of fault lines circling the Pacific Basin which is prone to frequent and large earthquakes.
A 9.1-magnitude earthquake, one of the most powerful earthquakes ever recorded, struck off the west coast of Sumatra in December 2004, unleashing a massive tsunami that struck scores of countries and killed nearly 230,000 people.