Oregon: Armed man barricaded inside Myrtle Point home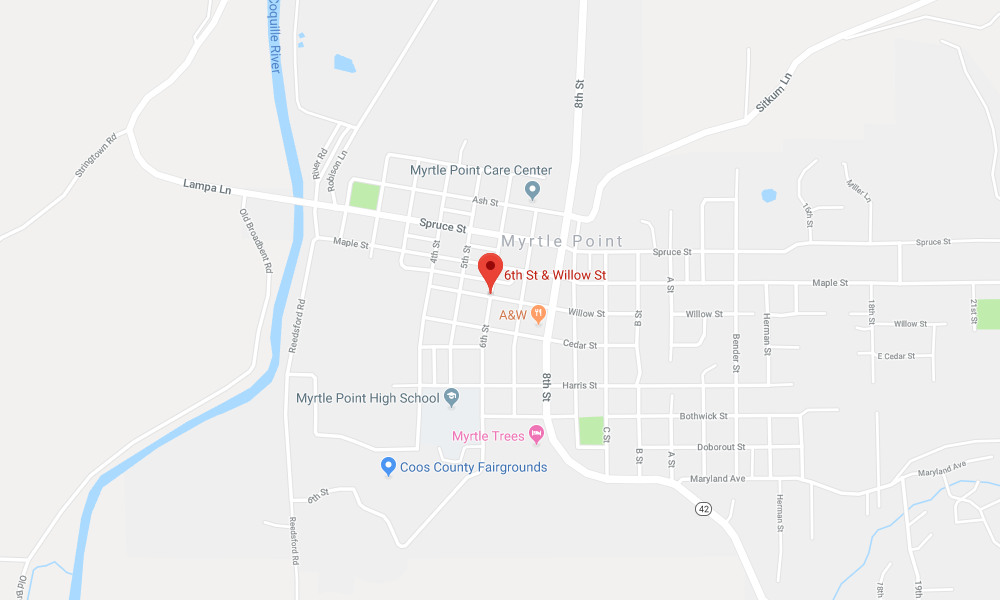 UPDATE: The suspect has been taken into custody. Our previous story can be found below.
Police in Oregon are dealing with an armed man who is barricaded inside a residence in Myrtle Point, officials and witnesses say. Shots were fired but there were no immediate reports of injuries.
The incident began on early Tuesday evening when police were called to a home in the area of Willow Street and 6th Street. It is thought to have started as a domestic dispute.
As of 8:50 pm, the suspect remained barricaded inside the home and police are trying to communicate. Several homes and the Myrtle Point City Library have been evacuated as a precaution.
A large number of officers are at the scene as police try to defuse the situation. Several roads in the area have also been closed.
#activeshooter situation in Myrtle Point right now. This is the scene right now on Willow. The man has barricaded himself inside a home on 5th and Willow. I'm working on gathering information right now. This is still an active situation. Stay clear of the area. pic.twitter.com/CyPW5KcOWb

— Tyler Jones (@KEZITyler) August 22, 2018