Temperature in South Korea breaks record as Portugal braces for extreme heat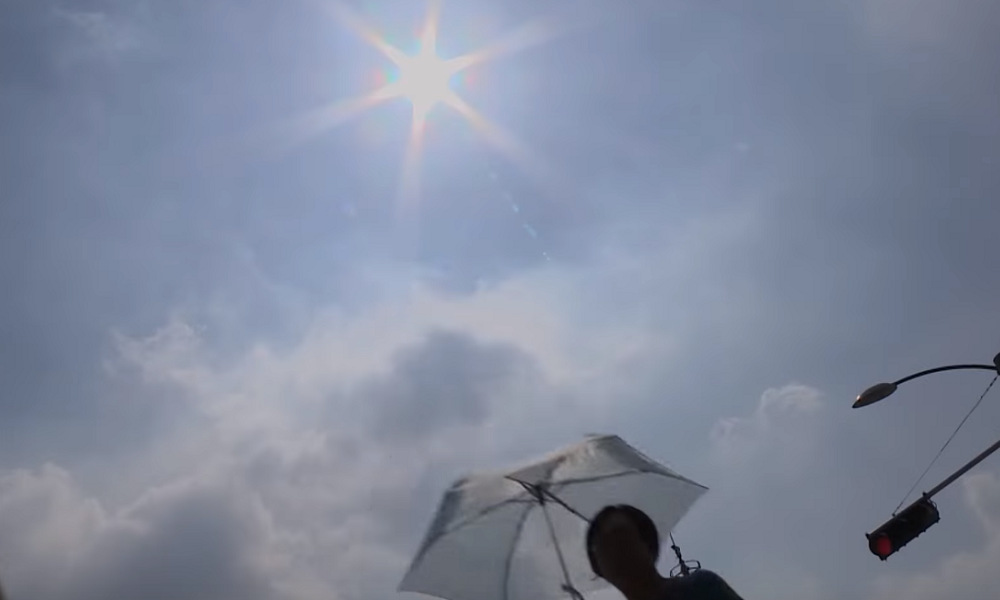 Temperatures in South Korea reached 41°C (105.8°F) on Wednesday, smashing the country's all-time record that was set just over a week ago, forecasters say. Meanwhile, Portugal is bracing for extreme heat that could melt Europe's record.
The Korea Meteorological Administration said the temperature in Hongcheon, a city in the country's north, reached 41.0°C (105.8°F) at 4 p.m. local time on Wednesday. In Seoul, the temperature hit a local record of 39.4°C (102.9°F).
The temperature in Hongcheon smashes South Korea's all-time record, which was set only 8 days prior when the temperature hit 40.2°C (104.3°F) near Yeongcheon. The July 24 temperature in turn broke the record of 40°C (104°F) that was set in 1942.
"This is ridiculous. I think I am living in a tropical country," resident Cho Hyun-soo told The Korea Times. "I just came from my break in Bangkok, and it was 34 degrees (93.2°F) there. The weather in Southeast Asia is much cooler than in Korea. I don't know where I am living."
The unusually long and intense heat wave follows a rainy season that lasted only 16 days, which is half of the normal average. Forecasters expect that the heat in South Korea will continue for the next few days with little rain in sight.
So far, at least 28 people have died and more than 2,200 others have been treated for heat-related ailments, according to the Yonhap news agency. Because heat-related deaths are historically under-reported, the true death toll is believed to be in the hundreds or thousands.
Large parts of the Northern Hemisphere have experienced unusually high temperatures over the past few months. And the heat is continuing into August for some countries, with Portugal and Spain bracing for a record-breaking heat wave.
Portugal's meteorological agency IPMA said on Wednesday that temperatures in the southern region of Alentejo are forecast to reach 47°C (116.6°F) on Saturday, on par with the national record set in 2003. Some weather models suggest that the maximum temperature could reach as high as 51°C (123.8°F) in some areas.
If the models are accurate, it would easily melt Europe's all-time temperature record of 48.0°C (118.4°F), which was recorded in Greece in July 1977. Portugal's record stands at 47.4°C (117.3°F) while Spain's record stands at 47.3°C (117.1°F).
Story continues below the image.
It's uncertain whether the extreme heat in the Northern Hemisphere is directly linked to climate change, but scientists say it is consistent with the general long-term trend due to rising concentrations of greenhouse gases. This makes episodes of extreme heat and precipitation more likely.
Japan suffered some of the worst weather in July. More than 200 people were killed in the country's western region after heavy rain triggered flooding and landslides. The same region was then hit by a long heat wave that peaked on July 24 with 41.1°C (106°F), the country's highest temperature ever recorded.
Scandinavia also experienced an extended heatwave in July, with temperatures topping 30°C (86°F) in the Arctic Circle. And in Greece, at least 92 people were killed in a series of wildfires near Athens.
The highest temperature ever recorded in the world was measured in California's Death Valley in July 1913, when the temperature reached 56.7°C (134°F). The previous world record – 58°C (136.4°F) in Libya in 1922 – was declared invalid in 2012 by the World Meteorological Organization.