Former columnist jailed for 7 years for 'abusive' post about Aung San Suu Kyi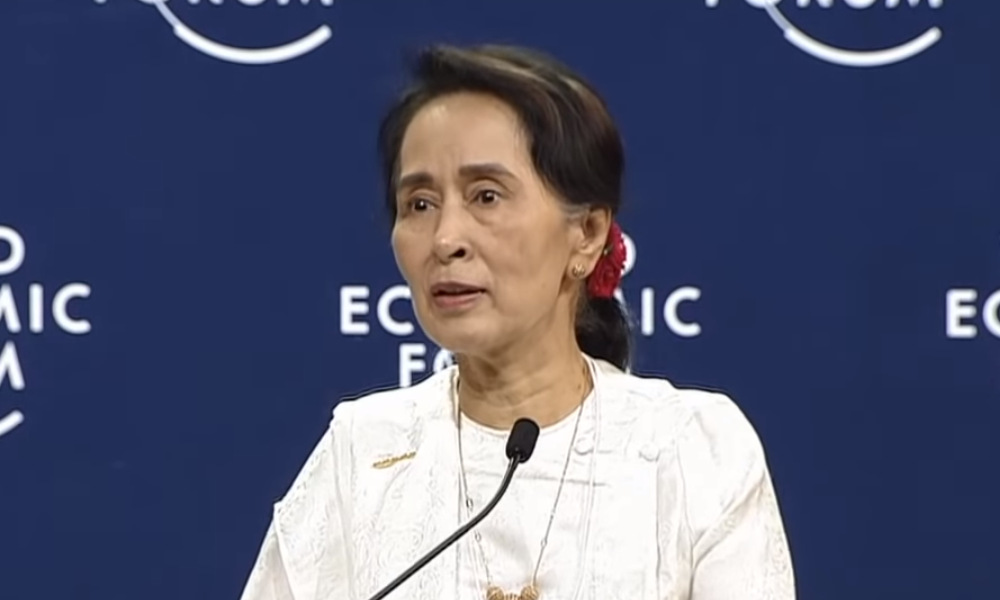 A former columnist has been jailed for seven years after he was convicted of writing "abusive" Facebook posts that gave the "wrong impression" of Myanmar leader Aung San Suu Kyi, a court spokesman said on Wednesday.
Ngar Min Swe was convicted of sedition over a message he posted on Facebook on January 24. There was no word on the exact content of his message, but a district court considered the post to be derogatory.
"He was convicted .. for writing abusive posts on Facebook against State Counsellor Aung San Suu Kyi, making people get the wrong impression of her," court spokesman Htay Aung told AFP.
Ngar Min Swe was a weekly columnist for state-run newspapers under the military-backed government that was dissolved following the 2010 general election. He frequently wrote articles that were critical of Aung San Suu Kyi.
Ngar Min Swe has continued to be critical of Aung San Suu Kyi, who is now the head of government. His arrest on July 12 came just hours after he made 'sexist interferences' about Aung San Suu Kyi for receiving a kiss on the cheek from U.S. President Barack Obama in 2013, according to AFP.
Wednesday's news comes just weeks after the sentencing of two Reuters journalists who were reporting on the Rohingya crisis, which is now being investigated by the International Criminal Court (ICC). Aung San Suu Kyi defended the conviction, saying they had violated the Official Secrets Act.