At least 3 victims after shooting in Cleveland, Ohio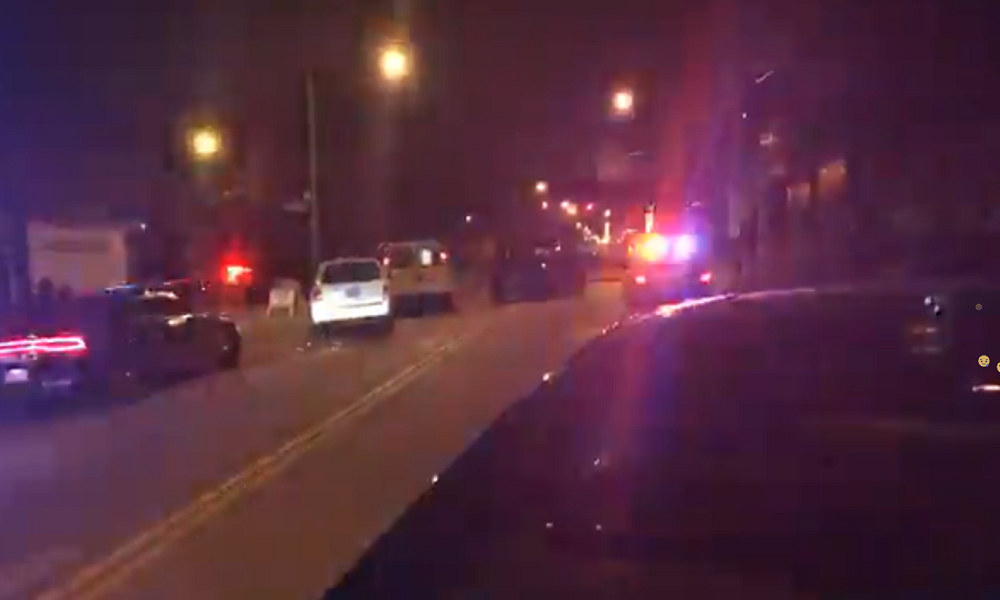 At least 3 teenagers have been shot in a drive-by shooting in southeast Cleveland, but none of them are believed to have suffered life-threatening injuries, local officials say. No arrests were immediate made.
The incident happened just before 9:30 p.m. ET on Friday when officers were called to reports of shots being fired near the intersection of East 131st Street and Coath Avenue.
Reginald Lanton, a spokesman for the Cleveland Police Department, said at least 3 juveniles had been shot in what appears to be a drive-by shooting. "At this time the injuries do not appear to be life-threatening," he said.
Police confirmed that all of the victims are between the ages of 14 and 17. This includes a 14-year-old boy who suffered serious injuries when he was shot in the head, according to initial reports.
Other details about the circumstances of Friday's shooting were not immediately known.
Cleveland has seen a rise in gun violence over the past few years. A total of 130 homicides were reported in 2017, a slight decrease from 136 homicides in 2016, which was the deadliest year in more than a decade.
7 juveniles shot on Cleveland's east side, conditions unknown https://t.co/tCFpFwkryS pic.twitter.com/8lyOFRzdG0

— WKYC Channel 3 News (@wkyc) September 29, 2018