6 people injured, including children, in Syracuse, New York, shootings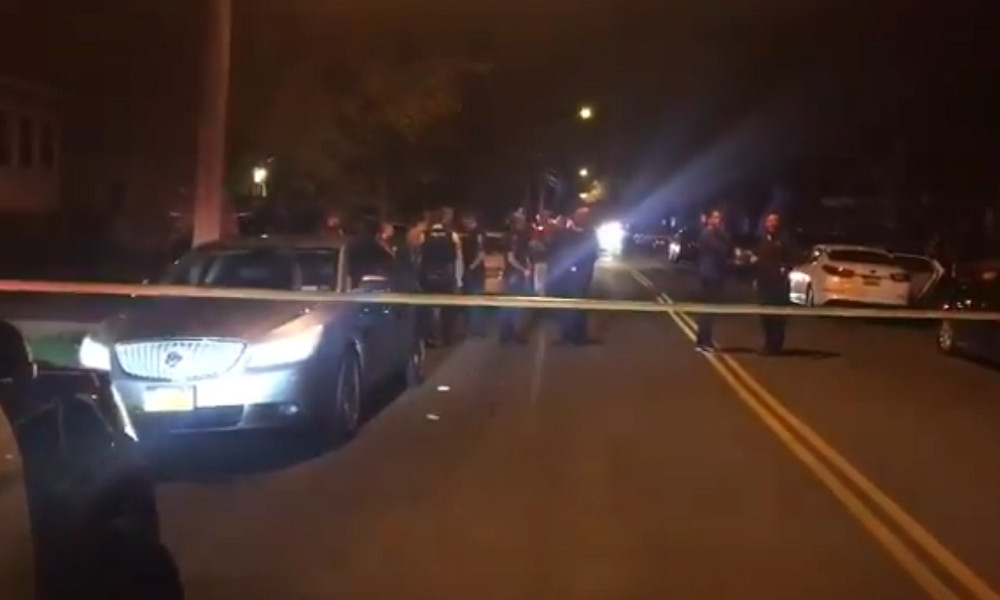 Five people have been injured, including children, after one or more people opened fire at a crowd outside a home in Syracuse, New York, officials and witnesses say. Another person was shot at a second scene nearby.
The first shooting happened at 9 p.m. ET on Thursday when dozens of people were gathered outside a home in the 1300 block of Midland Avenue, which is a residential area near Kirk Park. They were gathered there to celebrate the life of a relative who died of cancer.
"Upon arrival, officers observed a large crowd of people and located several injured persons suffering from apparent gunshot wounds," a police spokesman said. "Officers at the scene requested additional ambulances and officers responded to the scene."
Five people who were injured in the shooting were taken to Upstate University Hospital, where all of them were reported to be in a stable condition. The victims include an 8-year-old girl.
Less than an hour later, a 14-year-old girl was shot a few blocks away on Furman Street, but it was not immediately clear whether it was related to the shooting on Midland Avenue. The girl was shot in the lower back and taken to hospital with non-life threatening injuries.
No arrests were immediately made in connection with the shootings. One witness told Spectrum News that 3 boys dressed in black hooded sweatshirts had opened fire at the first scene, but police have not confirmed that.
Anyone with information is asked to contact the Syracuse Police Department's Criminal Investigation Division at (315) 442-5222. Anonymous information may also be submitted through the department's app or website.
#BREAKING: Multiple people shot in Syracuse – Midland Ave. Neighbors standing around. @CNYcentral pic.twitter.com/TLA3bPZhlt

— Stephanie Stanavich CNYCentral (@StephanieCNY) September 21, 2018
Heavy police presence on Midland Ave. A woman is in hysterics on the phone saying her friends have been shot. We are waiting for more details from police. @SPECNewsCNY pic.twitter.com/BO9Nzlzwgv

— Katelynn Ulrich (@katelynnulrich) September 21, 2018
KI