2 Chicago police officers killed by train while responding to shooting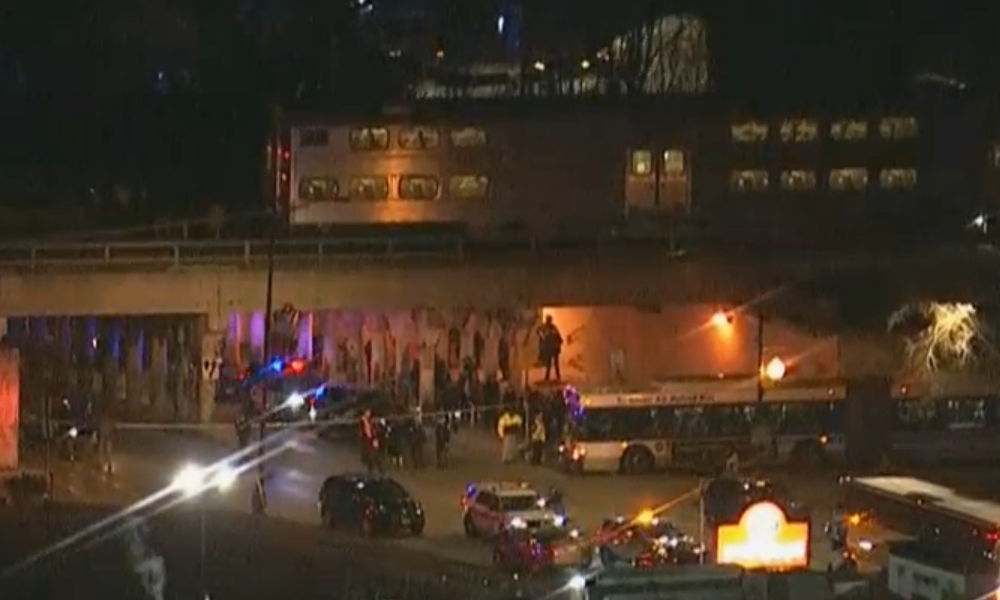 Two police officers were killed Monday when they were struck by a passenger train while responding to a shots fired call on Chicago's South Side, local officials say. The shooting suspect was later taken into custody.
The incident began at about 6:15 p.m. CT on Monday when officers were notified by ShotSpotter of a possible shooting near railway tracks in the Rosemoor neighborhood. A foot chase began a few minutes later and the officers were led to the railway tracks.
"While doing the most dangerous thing any police officer can do, and that is to chase an individual with a gun, these brave young men were consumed with identifying a potential threat to their community and put the safety of others above their own," Police Superintendent Eddie Johnson said.
The two officers were struck by a passing train and killed instantly, Johnson said. He identified the victims as 31-year-old Conrad Gary and 36-year-old Eduardo Marmolejo. Both were married with young children and had been with Chicago police for about 2 years.
Police spokesman Anthony Guglielmi called the deaths of the two officers a "devastating tragedy." He said a weapon had been recovered and a person of interest is being questioned by police, but other details were not immediately available.