Detective Stephen Mullen dies of 9/11-related cancer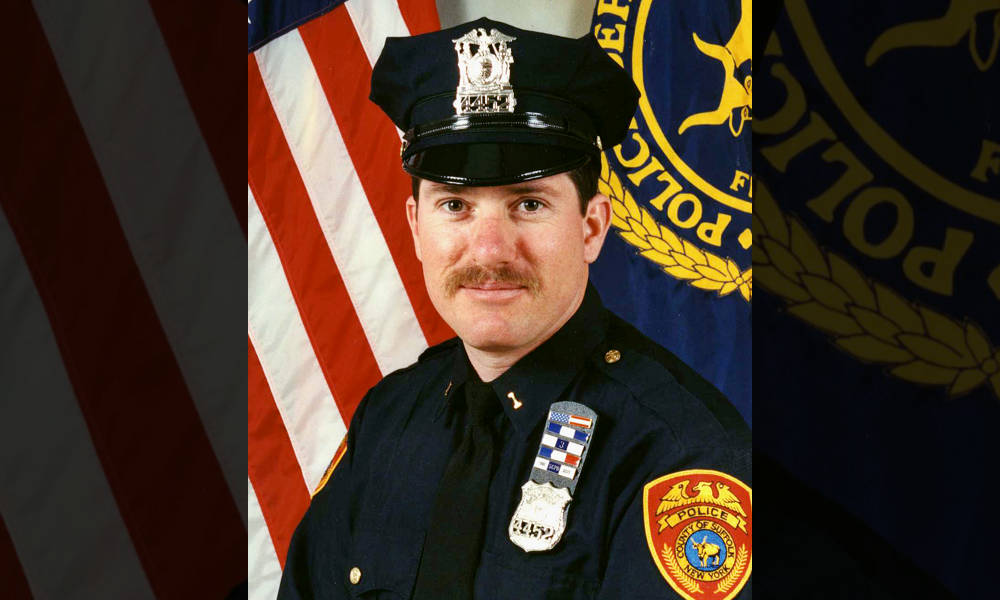 Detective Stephen Mullen, who responded to Ground Zero after two hijacked airliners were flown into the World Trade Center, has died from cancer which was caused by toxic particles. He was 55 years old.
Mullen was as a police officer when two passenger planes crashed into the World Trade Center on September 11, 2001, causing both towers to collapse. He volunteered to respond and spent two days in Lower Manhattan.
This summer, Mullen was diagnosed with salivary cancer which later spread to his brain, according to the Suffolk County Police Department, which said the illness was linked to his time spent at Ground Zero. He died on Friday.
"The effects of the September 11 attacks are still being felt by first responders," Suffolk County Police Commissioner Geraldine Hart said on Tuesday. "Detective Stephen Mullen responded to Lower Manhattan to assist in the aftermath and he made the ultimate sacrifice."
When the World Trade Center collapsed, it spread toxic dust and debris across Lower Manhattan, causing health problems for thousands of people who were in the area at the time.
As many as 10,000 people have reportedly fallen ill as a result of their exposure to toxic particles, and the number of deaths is likely in the hundreds. Experts believe that the death toll will continue to rise over the next few years.
Mullen spent his entire career in the First Precinct and was honored 25 times. He responded to numerous incidents, including a small plane crash near Republic Airport in East Farmingdale, where Mullen and his fellow officers worked for 45 minutes to free two people who were trapped in the wreckage.
"He's a good guy, a great detective and a true family man," said Detective Thomas Bosco, who responded to the plane crash with Mullen. "You knew you could always count on him. We always worked together as a team, as a unit. He will be missed."
Mullen is survived by his wife, Patricia, and two sons.