Fire erupts at high-rise building in China's Silicon Valley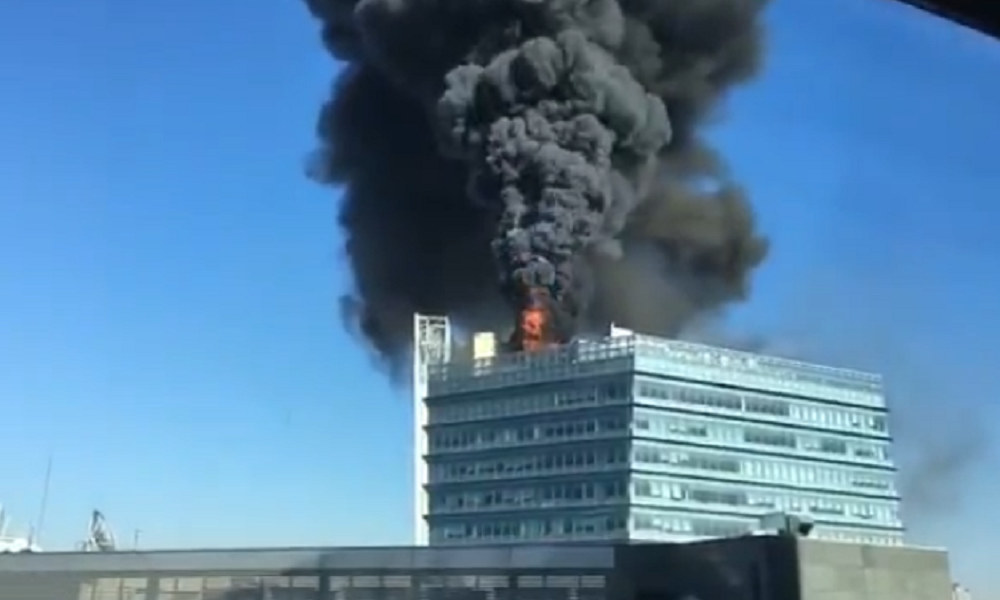 A large fire has broken out on the roof of a high-rise building at Zhongguancun in the Chinese capital of Beijing, according to witnesses. The tech district is often referred to as China's Silicon Valley.
The incident began at about 11 a.m. local time on Wednesday when a large plume of black smoke was billowing from the top of the office building. Large flames were visible in photos and videos that were shared online.
The fire happened at Tower B of Raycom Infotech Park, according to the state-run Global Times newspaper.
Raymond Zhong, a reporter for the New York Times, said the building houses offices for Google and other companies. "[An] employee tells me that everyone was evacuated for 20 mins but are now being let back in," he said.
Firefighters rushed to the scene and the blaze was extinguished a short time later, according to local media. The cause of the fire is unknown, but there were no immediate reports of injuries.
这是中关村哪顿楼啊,这火也太大了。 pic.twitter.com/vafSPfldZO

— 涂鸦土 (@Allen0125) December 12, 2018
Huge fire this morning on top of the building in Beijing's Zhongguancun tech district that houses Google's office. Employee tells me that everyone was evacuated for 20 mins but are now being let back in. Cause still not known. pic.twitter.com/Gvh6DejlLU

— Raymond Zhong (@zhonggg) December 12, 2018