Earthquake center EMSC down due to technical failure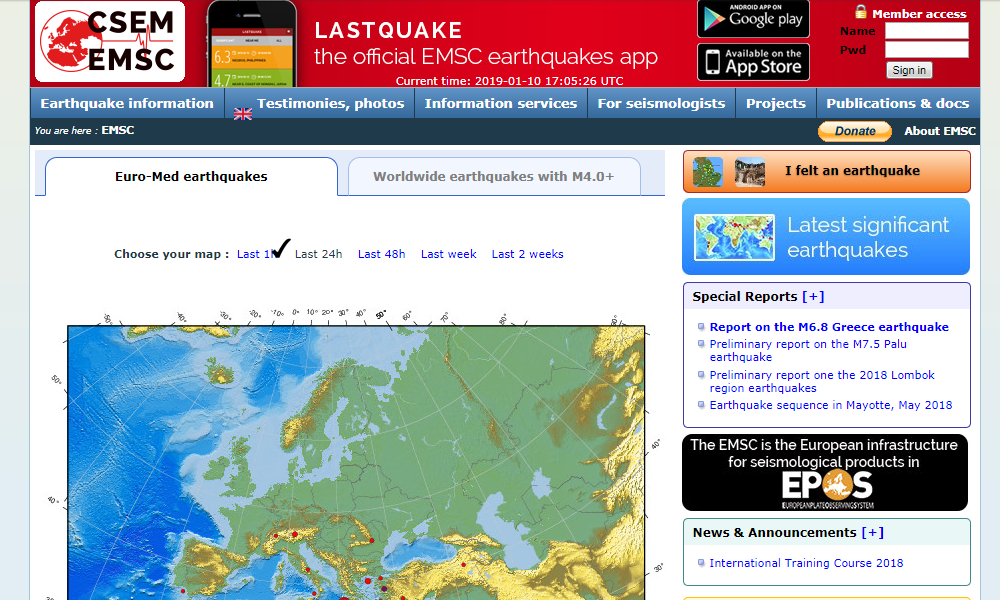 The European-Mediterranean Seismological Centre (EMSC), which provides data about earthquakes around the world, is offline after suffering a hardware failure over the weekend.
The non-profit said it experienced an electrical failure on Saturday afternoon, causing a problem with its file server. The center's website and its mobile app, called LastQuake, was still offline on Tuesday morning.
"We now have 3 experts trying for hours to solve the file server issues," the center said in an update on Monday. "They still do not understand how such a complex situation can have happened. Still trying to resolve it. Our apologies again but be sure we are doing our best."
The European-Mediterranean Seismological Centre is based in France and provides data on earthquakes around the world. It also gathers information from its users to help detect earthquakes before seismic confirmation.
EMSC has missed one notable earthquake since the website went down: a strong tremor that measured 6.7 struck central Chile on Saturday night, causing damage and a brief tsunami alert. Two people died of heart attacks.