Man shot by security at Green Valley Ranch in Henderson, Nevada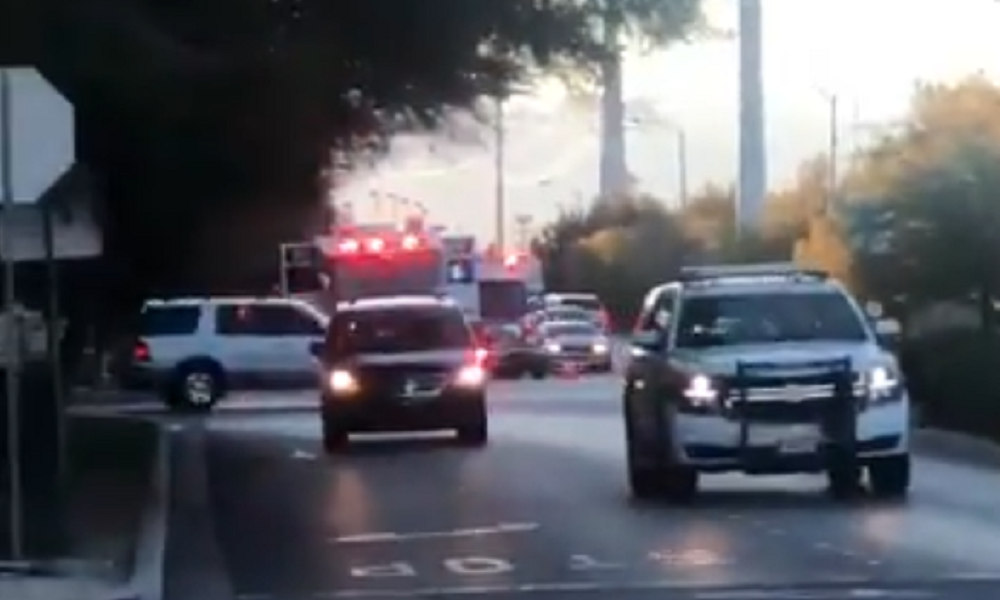 An armed man has been shot by security at the Green Valley Ranch Resort & Casino in Henderson, Nevada, officials and witnesses say. Only few details were immediately available.
The incident happened at 3:40 p.m. PT on Tuesday when officers were called to the casino near Las Vegas. It was initially reported as an active shooter but it was soon determined to be an isolated incident.
"We were sitting at the bar, doing a little online gambling at the bar, and I saw a bunch of people running in a line and I thought it was a treasure hunt or something that was going on," said Nancy Howard, a visitor from California.
"And then all of sudden I started hearing people yelling, 'Run, run, there's an active shooter,' so my boyfriend and I got up and hightailed it out into the parking lot and ran as fast as we could, as far as we could get away. .. I was terrified, but I was listening for shots and I didn't hear any."
Police confirmed that a security guard shot an armed man in the hotel lobby, but there was no word on what may have led to the shooting. The condition of the suspect was also not immediately known.
Several witnesses said they heard several gunshots and a part of the venue was briefly evacuated. A large number of emergency services responded to the scene as a precaution.
Henderson Police units outside Green Valley Ranch in Henderson where a reported shooting occurred. Patrons still inside gambling and eating at restaurants like nothing happened. #vegas #shooting pic.twitter.com/ZFSsAGoGN8

— Mick Akers (@mickakers) January 2, 2019