Hostage situation at UPS in Logan Township, New Jersey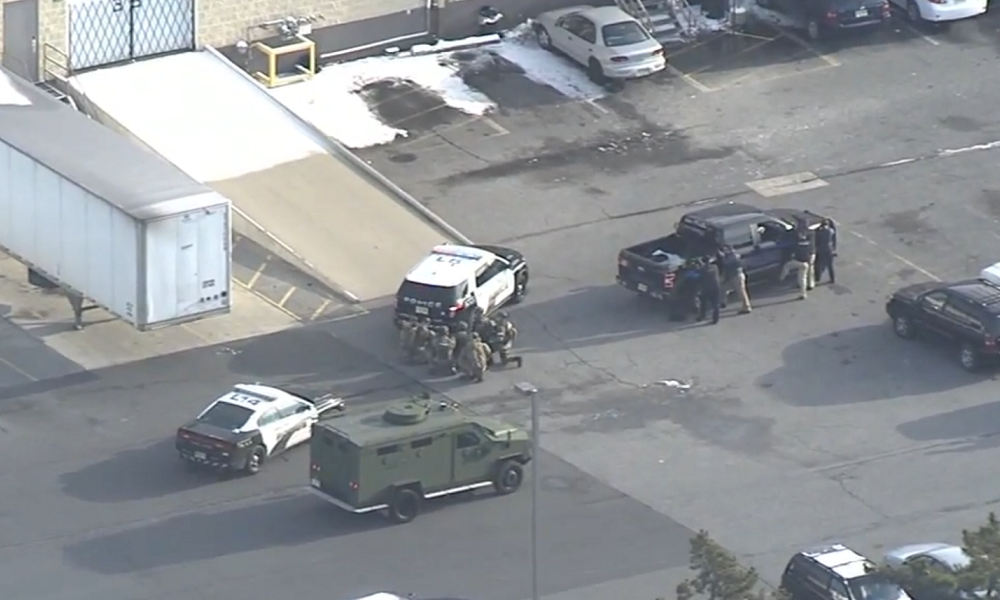 UPDATE: The suspect was shot by police and the 2 hostages escaped without serious injuries. The condition of the suspect was not immediately known.
Two people are being held hostage at the UPS warehouse in Logan Township, New Jersey, after a man opened fire, according to law enforcement officials. One of the hostages is the man's ex-girlfriend.
The incident began at about 9 a.m. ET on Monday when officers were called to reports of an "active shooter" at the facility, which is located on Birdcreek Road in Logan Township, which is part of Gloucester County.
A source told NBC that a man entered the building and fired shots into the ceiling before taking his ex-girlfriend and a second woman hostage. No one was injured in the shooting but the situation was ongoing at 11 a.m. ET.
A large number of emergency services have been called to the scene, including SWAT and heavily-armed police officers. Video from the scene showed officers taking cover behind their vehicles.
A robocall went out to workers, telling them to stay away.
"UPS is working with law enforcement as they respond to an active shooter situation," a UPS spokesperson said in a brief statement. "We cannot provide information about the identity of people involved at this time."
As a result of the incident, Logan Township Schools are on a modified lockdown. "All staff and students are SAFE!", the school district said in a notice to parents.
This is a breaking news alert. Please check back or follow @BNONews on Twitter as details become available. If you want to receive breaking news alerts by email, click here to sign up. You can also like us on Facebook by clicking here.