Gunman dead after shooting near Huger in South Carolina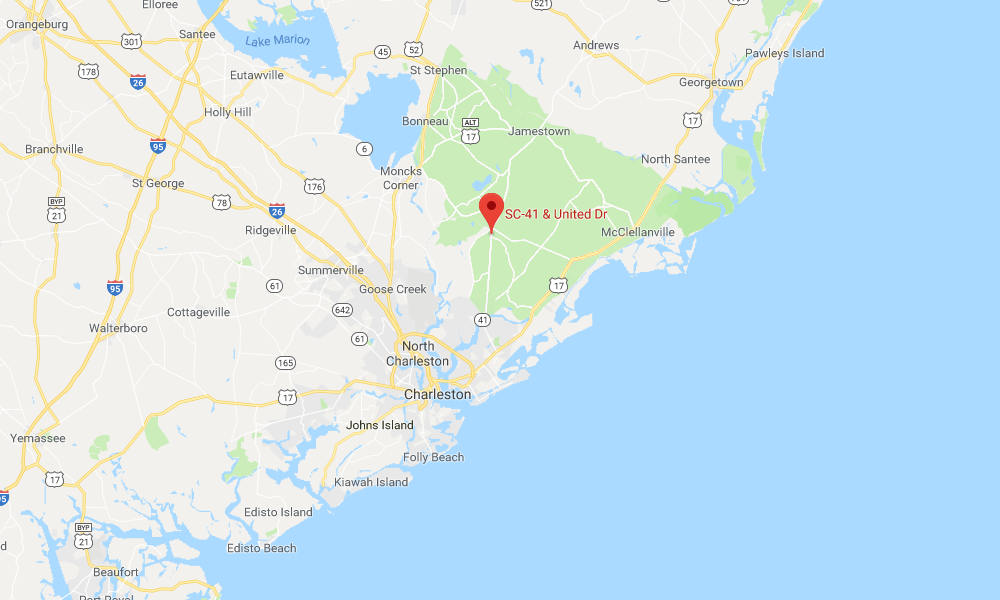 An active shooter situation in a rural area northeast of Charleston has concluded with the fatal shooting of the gunman, who authorities say opened fire multiple times. No other injuries were reported.
The incident began just before 3:30 p.m. on Tuesday when a deputy was called to Waterfowl Lane near United Drive in Huger for a dispute between neighbors, which was apparently over a speeding issue.
"When the Deputy arrived on scene, he observed the suspect's vehicle speeding in the roadway and attempted to stop the vehicle," the Berkeley County Sheriff's Office said in a statement. "At that point, the driver took cover, pulled out a gun and started firing a weapon at the Deputy."
The deputy was pinned behind his vehicle for about 30 minutes while the suspect continued to fire at him. A large number of emergency services responded to the scene to assist the deputy in getting away.
"At one point in the incident, the suspect said he was going to surrender to law enforcement. When deputies got close, the suspect fired again," the sheriff's office said. "The suspect was shot and killed."
The identity of the suspect was not immediately released.
#BREAKING: this is video of United Dr in Huger where there is an active shooter situation. @Live5News
Details —> https://t.co/TAn0UpvLkd pic.twitter.com/q4OL7Bc4kY

— Michal Higdon (@MichalHigdon) February 26, 2019