At least 70 dead as measles outbreak hits the Philippines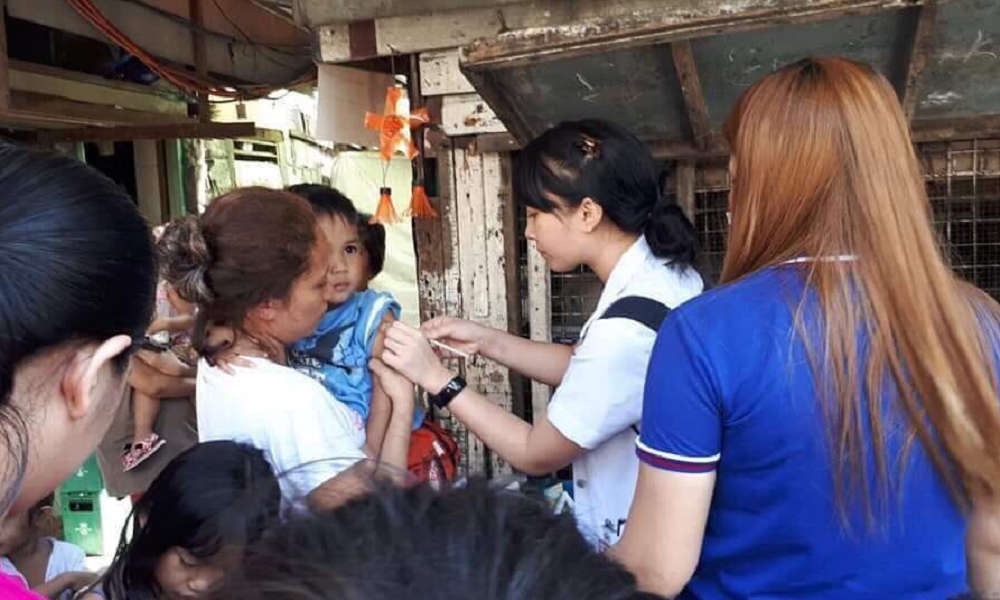 Health officials are warning parents to vaccinate their children as an outbreak of measles is continuing to worsen in the Philippines. At least 70 people have died so far this year and thousands more have fallen ill.
At least 4,302 measles cases have been reported in the Philippines since January 1, according to the Department of Health. More than half of those are less than 4 years old, but the ages of the victims range up to 75.
Officials link the outbreak, which began last year, to vaccine hesitancy. A key factor is the controversy in 2017 over a vaccine that may have increased the risk of severe dengue in some recipients in the Philippines.
A survey in the Philippines by the London School of Hygiene and Tropical Medicine confirmed a steep drop in the public's trust in vaccines, according to the Health Department. About 32% of respondents believe that vaccines are important, which is down from 93% in 2015.
"I appeal to the public to rebuild your trust and confidence in vaccines that were long proven to be effective, and I am quite sure that all of us sometime in our lives have been recipients of these vaccines which have protected us from various diseases," Health Secretary Francisco T. Duque III said.
Other agencies, including the UN Children's Fund (UNICEF), are also alarmed by the outbreak. They estimate that 2.5 million Filipino children under 5 were not vaccinated against measles and remain at risk.
"Vaccinations to prevent measles is available free of cost in government health centers. The measles vaccine is safe and effective and has been successfully used in the Philippines for more than 40 years now," said Julia Rees of UNICEF. "I urge parents and communities to take their children to the health center to be immunized."
More than 20,000 measles cases were reported in the Philippines last year, an increase of more than 500% when compared to 2017. The Philippines had previously made significant progress in the fight against measles and no deaths were reported in 2014.
Measles is a highly contagious disease that was widespread until the vaccine was introduced in the early 1960s. Vaccination is estimated to have saved more than 21 million lives between 2000 and 2017, according to the World Health Organization.
Measles is caused by a virus in the paramyxovirus family and is normally passed through either direct contact or through the air. It is an exclusively human disease and is not known to occur in animals. There is no specific treatment for measles, but most victims recover within 2 to 3 weeks.
Besides death, measles can also cause other serious complications, including blindness, encephalitis, severe diarrhea, ear infection, and pneumonia. Malnourished children and people with reduced immunity are especially vulnerable to such complications.
Despite the availability of a safe and cost-effective vaccine, measles continues to be a leading cause of death among young children worldwide. About 110,000 people died from measles in 2017, with most cases reported in the Democratic Republic of Congo, Somalia, Nigeria, and India.