Texas Amber Alert: 3 children from Connecticut last seen in Sealy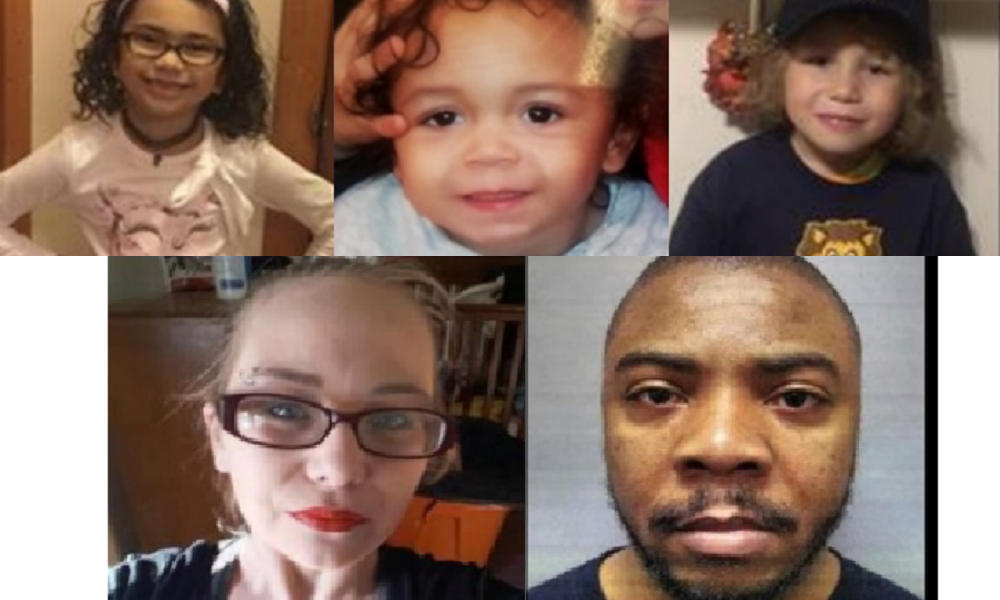 An Amber Alert has been issued for 3 children from Connecticut who were last seen in Sealy in southeast Texas, local officials say. Anyone with information is urged to call 911 immediately.
The children were taken from a McDonald's restaurant in Waterbury, Connecticut, last Saturday, according to law enforcement. They were last seen on Tuesday when the vehicle they are in was heading west on Highway 10 in Sealy.
The first suspect has been identified as Crystal McGrath, a 29-year-old white female with blonde hair and blue eyes, standing 5 feet 4 inches tall and weighing about 150 pounds. She's the children's biological mother but is only allowed to see them under supervision.
The second suspect is Crystal's boyfriend, 38-year-old Lester Joy. He's described as a black male with black hair and brown eyes, standing 5 feet 5 inches tall and weighing 160 pounds.
The suspects and the children are believed to be traveling in a maroon 2002 Volvo S60 with Connecticut license plate number 417-YTY. It's unknown where they may be taking the children.
The children have been identified as 7-year-old Maddison McGrath, 5-year-old Dylan McGrath, and 2-year-old Maryah Mathew. All three are white. Maddison was last seen wearing a leopard print sweatsuit.
Anyone who sees the suspects, the children, or the vehicle is urged to call 911 immediately, or call the Waterbury Police Department in Connecticut at 203 574 6911 if you have any other information to help investigators.
This is an amber alert. Please check back or follow @BNONews on Twitter as details become available. If you want to receive breaking news alerts by email, click here to sign up. You can also like us on Facebook by clicking here.