Venezuelan journalist Luis Carlos Diaz reported missing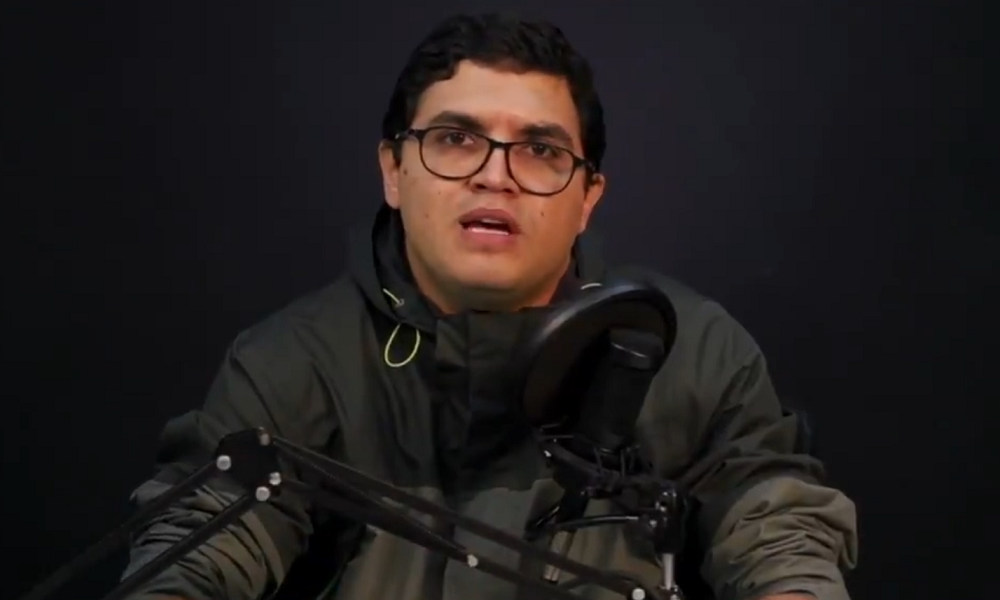 Venezuelan journalist Luis Carlos Diaz has been reported missing after he left a radio station in the capital Caracas, according to the national press union. He is said to have been detained by secret police.
The National Union of Press Workers in Venezuela (SNTP) said Diaz went home from a radio station at 5:30 p.m. local time on Monday but never arrived. He remained missing on early Tuesday morning.
"I lost contact with [Diaz] at 5:30 this afternoon, when he told me he was coming home to rest because tonight there would be a special at [Unión Radio Noticias] from 10 p.m. until 5 a.m.," his wife Naky Soto said on Twitter.
Soto said she initially wasn't worried because she assumed that Diaz might have gone to the radio station to use its electricity and internet connection. "Half an hour ago they called me to let me know that they were looking for him because he is not at the station," she said.
SNTP said it believes Diaz is one of two people who were detained by agents from the intelligence services Sebin and GDCIM, but both agencies denied having Diaz in their custody.
Other details were not immediately known.
Late last month, Univision journalist Jorge Ramos and his team were detained in Caracas while interviewing President Nicolás Maduro, who is facing growing pressure from the international community to step down. They were detained for 2.5 hours and later deported.
The next day, Telemundo journalist Daniel Garrido was abducted near his hotel in Caracas while reporting on the incident. Garrido was questioned for six hours before being released, but it's unclear who was responsible. SNTP said the abduction was carried out by agents from Sebin.
Maduro is facing pressure to step down after opposition leader Juan Guaidó declared himself president, which has been recognized by dozens of countries, including the United States. The situation has been worsened by a nationwide blackout that began on Thursday afternoon.