Bomb found near Colombo International Airport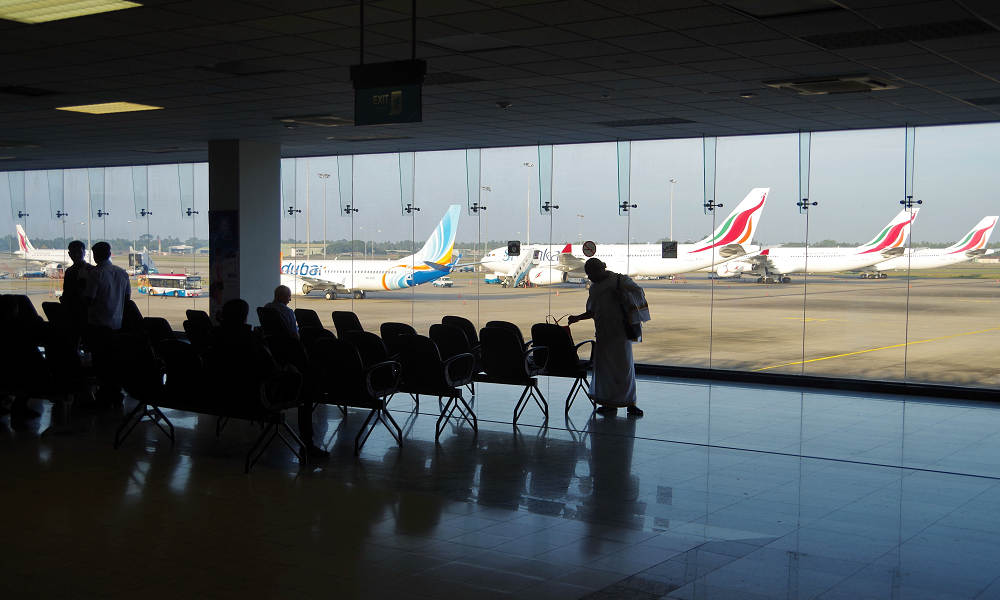 A bomb has been found on a road near Colombo International Airport in Sri Lanka, local officials say, less than a day after a series of attacks killed more than 200 people. The explosive device was successfully destroyed.
The incident happened on Sunday night when Air Force personnel discovered the improvised explosive device (IED) on a road near Bandaranaike International Airport (BIA), north of Colombo.
"A PVC pipe which was six feet (1.8 meter) in length containing explosives in it was discovered," Air Force spokesman Gihan Seneviratne told The Sunday Times, adding that it was disposed in a controlled area.
Sky News journalist Neville Lazarus is at the airport and said on Twitter that the airport was put on lockdown. "Just heard a blast in the distance. Hope what ever it was was diffused / destroyed," he said.
Earlier on Sunday, suicide bombers targeted three churches and three hotels in Sri Lanka, killing at least 215 people and injuring nearly 500 others. No group has claimed responsibility, but several suspects have been taken into custody.

As a result of the attacks, a nationwide curfew is in effect until 6 a.m. on Monday. However, people who are scheduled to leave on flights are still allowed to travel to the airport, as long as they have their tickets with them. There is increased security at the airport.
Colombo International Airport in lock down. Security drill on a suspect package. Just heard a blast in the distance. Hope what ever it was was diffused / destroyed pic.twitter.com/WMglhOQqZI

— neville lazarus (@nevilleskynews) April 21, 2019
Video footage from the BIA!
There is a huge queue at the entrance gates! #lka #srilanka #colombo #news #sl pic.twitter.com/NvmWch41jW

— Rj Saksi™ (@saksivarnan) April 21, 2019