Relics at Notre Dame taken to safe place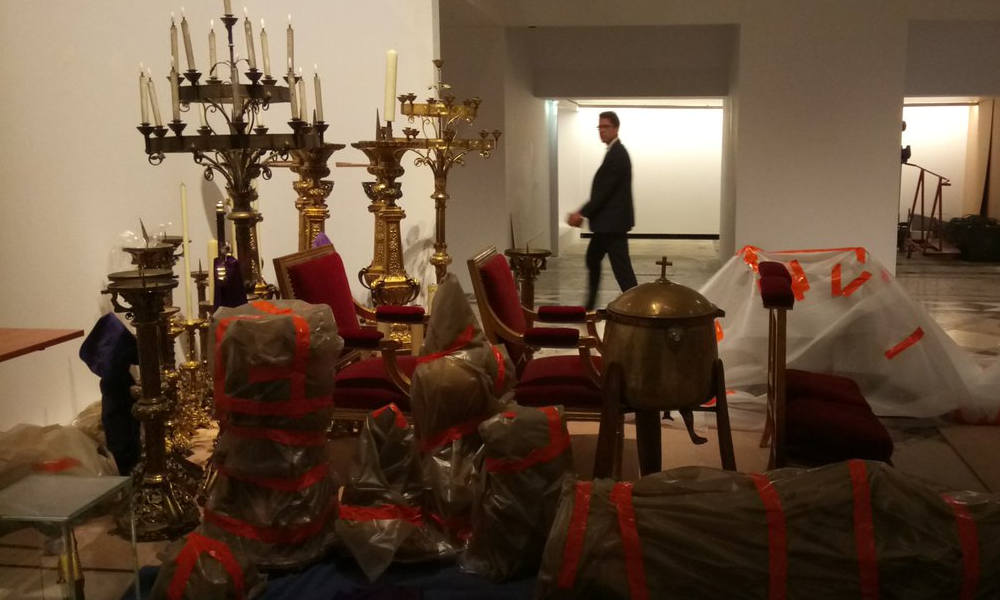 Priceless relics which were stored at the Notre-Dame Cathedral in Paris have been salvaged and taken to a safe place, the city's mayor confirmed on Tuesday morning, ending hours of uncertainty.
"Thanks to the fire department, the police, and the municipal employees who created a formidable human chain tonight to save the works of Notre Dame," Paris Mayor Anne Hidalgo said. French Culture Minister Franck Riester said the relics were taken to city hall.
Hidalgo also confirmed that the Crown of Thorns, which was said to have been placed on the head of Jesus before he was crucified, is among those items which were salvaged. Other relics, including artwork and a tunic worn by French King Louis IX, have also been salvaged.
It was not immediately known if any of the relics were damaged.
The fire at the centuries-old landmark broke out just before 7 p.m. on Monday, causing the main spire and parts of the roof to collapse. The fire was brought under control on Tuesday morning and officials said the main structure has been saved from total destruction.
Des pièces majeures du trésor de #NotreDame sont désormais en sécurité à l'Hôtel de Ville de Paris.

Merci à @Anne_Hidalgo, à @cgirard et à tous les personnels de la mairie de Paris pour leur exceptionnelle réactivité. pic.twitter.com/AWesZZW0CP

— Franck Riester (@franckriester) April 15, 2019