Former U.S. President Jimmy Carter breaks hip, undergoes surgery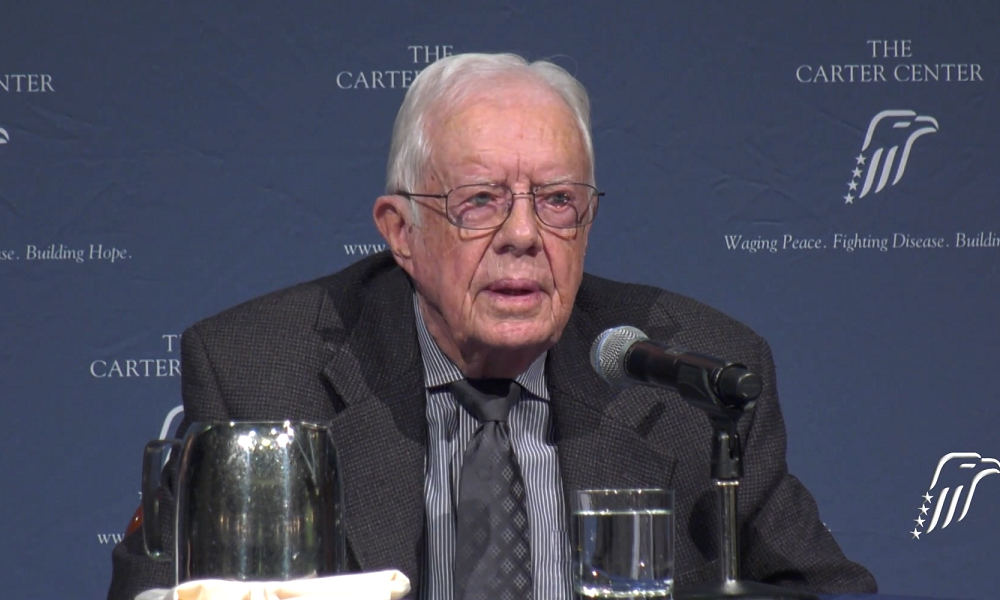 Former U.S. President Jimmy Carter broke his hip on Monday when he fell at his home in the state of Georgia, his spokesperson says. He underwent surgery after being taken to hospital.
The accident happened on Monday morning as the 94-year-old former president was leaving his home in Plains, a town about 44 miles (71 kilometers) southwest of Columbus, to go turkey hunting.
"He is recovering comfortably from surgery to repair a broken hip at Phoebe Sumter Medical Center in Americus, Georgia," the Carter Center said in a statement. "His surgeon stated that the surgery was successful."
His wife, former First Lady Rosalynn Carter, is with him at the hospital.
"President Carter said his main concern is that turkey season ends this week, and he has not reached his limit," the organization said. "He hopes the State of Georgia will allow him to rollover the unused limit to next year."
It was not immediately known how long Carter will have to stay in hospital.
Carter, a Democrat, served as the 39th President of the United States from 1977 to 1981 and was awarded the 2002 Nobel Peace Prize for his work through the Carter Center. The former president is well-known for his charity work and peace efforts since leaving office.
Carter has been hospitalized several times, but he remains in good health for his age. In 2015, the former president underwent surgery to remove a tumor in his liver, after which doctors found spots of melanoma on his brain, for which he was treated.
In March, Carter became the longest-living president in U.S. history, surpassing the record held by President George H.W. Bush, who died in November at the age of 94. Carter is due to turn 95 on October 1.