Former U.S. Senator Thad Cochran dead at 81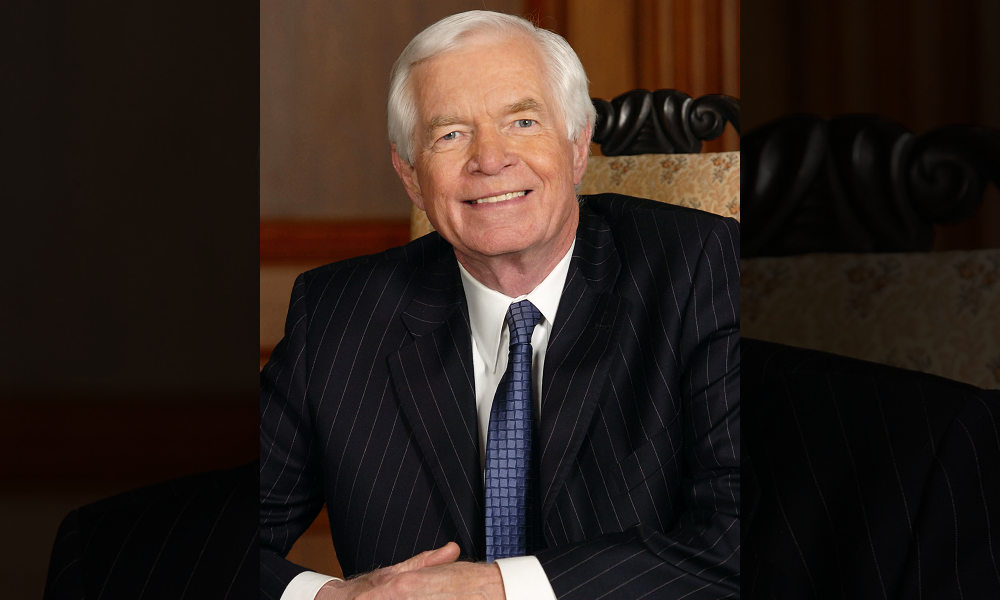 Former U.S. Senator Thad Cochran, a Republican from Mississippi who served in Congress for more than 45 years, died on Thursday morning, his family says. He was 81 years old.
A brief statement from Cochran's office said the former senator passed away peacefully on early Thursday morning. He died in Oxford in Lafayette County, where he lived.
Other details about his death were not immediately known. "Cochran's family extends its gratitude for the support shown to the Senator by Mississippians over the years," the statement said.
Cochran, who served as chairman of the Senate Appropriations Committee and the Senate Agriculture Committee, resigned in April 2018 for health reasons after months of speculation. "I regret my health has become an ongoing challenge," he said in a statement at the time.
U.S. President Donald Trump said on Twitter that he was "very sad" to hear about Cochran's death. "He was a real Senator with incredible values – even flew back to Senate from Mississippi for important Healthcare Vote when he was desperately ill. Thad never let our Country (or me) down!," he said.
Cochran is survived by his wife Rose, whom he married in 2014, and two children from a previous marriage. Funeral services will be announced later this week.