Plane carrying 143 people overshoots Florida runway, skids into river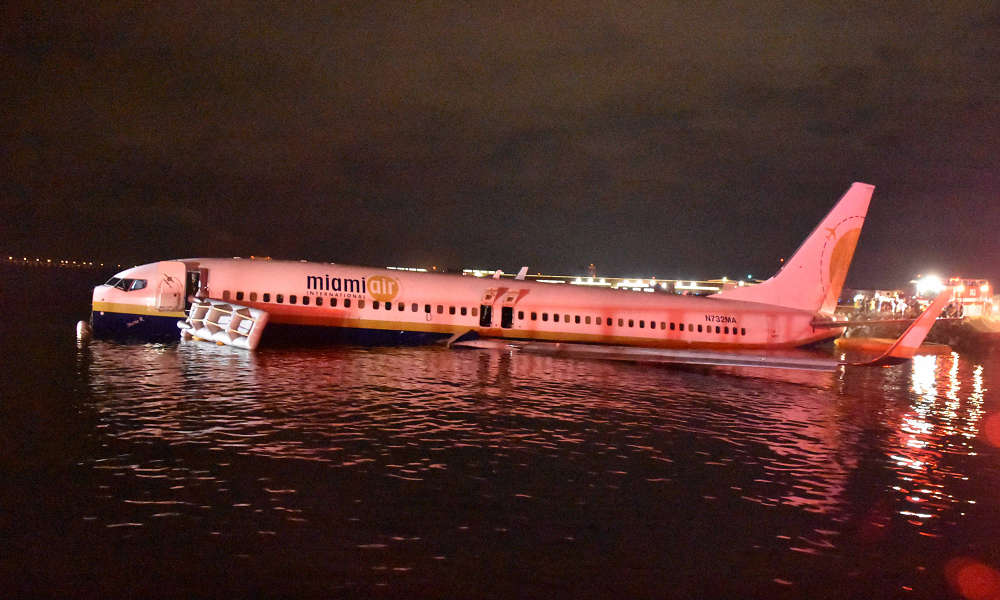 A charter plane carrying 143 people went off the runway at a military airport in Jacksonville and skidded into a nearby river, local officials say. Some passengers were taken to hospital for minor injuries but there were no reports of fatalities.
The accident happened at about 9:40 p.m. on Friday when the plane, a Boeing 737, skidded off the runway at Naval Air Station Jacksonville as it tried to land. It plunged into the St. Johns River, but the passenger cabin was not submerged.
The aircraft, which belongs to Miami Air International, was attempting to land after a flight from Naval Station Guantanamo Bay in Cuba, officials said. A total of 143 people were on board, including 136 passengers and 7 crew members.
Jacksonville Mayor Lenny Curry said all passengers and crew members were accounted for, but 22 people were taken to hospital for non-life threatening injuries. Two dogs and a cat, however, are still unaccounted for and rescue workers are trying to find them.
The area was experiencing bad weather when the plane was trying to land, but there was no official word on what may have caused Friday's accident. The National Transportation Safety Board is expected to investigate.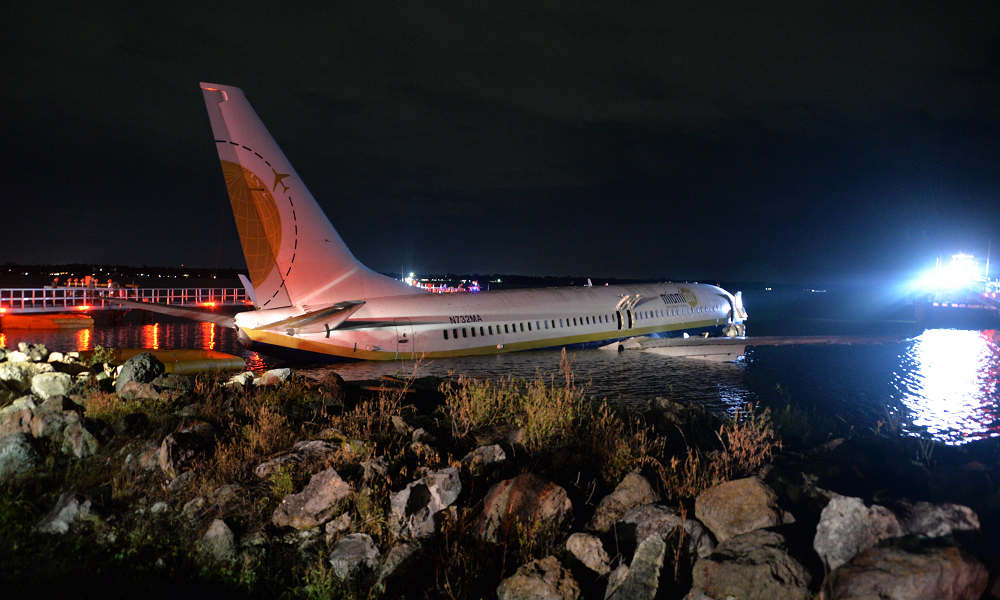 Safe assumption to say weather will have played a role in this incident. Radar shows a fairly heavy thunderstorm moving over the field right when #BSK293 was landing. pic.twitter.com/KmjXcMiBTa

— Jason Rabinowitz (@AirlineFlyer) May 4, 2019