Maryland man dies after setting himself on fire near White House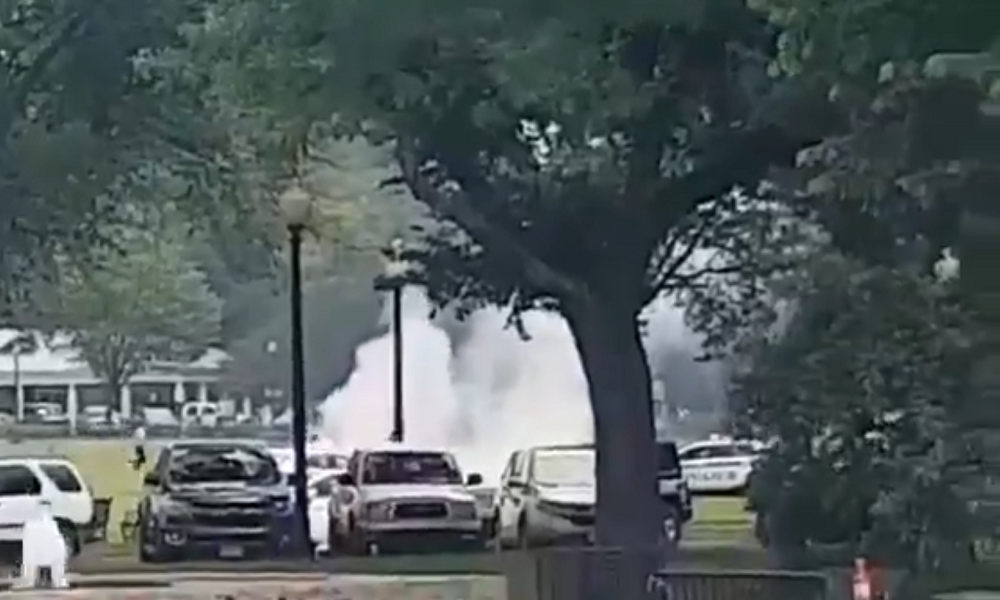 A man who was seriously injured when he set himself on fire near the White House in Washington, D.C. has succumbed to his injuries, police said on Thursday. He has been identified as a missing man from Maryland.
The incident happened at about 12:25 p.m. on Wednesday when witnesses reported seeing a man fully engulfed in flames on The Ellipse, which is also known as the President's Park South, close to the White House.
Video taken by a witness showed the man walking calmly on the grass while his entire body was engulfed in flames. A police officer ran up to him and used a fire extinguisher to put out the flames.
The man, 33-year-old Arnav Gupta, was taken to a local hospital where he died of his injuries on Wednesday night, according to U.S. Park Police. The incident is being investigated by the Metropolitan Police Department.
Details about a possible motive were not immediately known, but Gupta was reported missing after he left his home in Bethesda on Wednesday morning. Montgomery County Police said they were concerned for Gupta's "physical and emotional welfare."
It is the second time in less than two months that someone has set himself on fire near the White House.
On April 12, a man on a wheelchair-type scooter also set himself on fire near the White House, causing non-life threatening injuries. The incident caused a lockdown at the White House, and officials said the man appeared to have mental health issues.
If you or someone you know needs help, call the U.S. Suicide Prevention Lifeline at 800-273-8255, a free and 24/7 service that can provide suicidal persons or those around them with support, information and local resources. If you're in the United Kingdom, call the Samaritans at 116123.