Michigan Amber Alert: Faith Martinez missing from Kentwood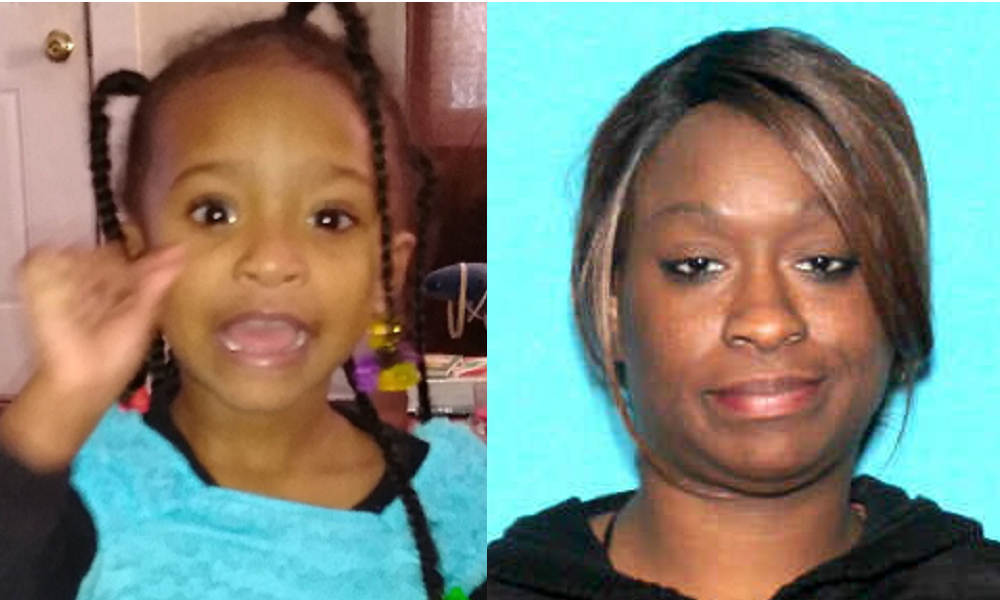 UPDATE: The amber alert has been canceled. Faith was found safe.
A Michigan Amber Alert has been issued for 4-year-old Faith Martinez after she was reported missing from Kentwood in Kent County, local officials say. Anyone with information is urged to call 911 immediately.
Faith was last seen with her mother, 30-year-old Pettra Aliesha Yahya, according to the amber alert. The child is described as "endangered" because Yahya reportedly made threats to harm herself and Faith.
Yahya is believed to have taken the child in a red 2005 Buick Rendevous with license plate number EBD2873. Yahya is described as a 30-year-old black female who is 5 feet tall and weighs 160 pounds.
Anyone who sees Faith or Yahya is urged to call 911 immediately, or call the Kentwood Police Department at 616-698-6580 if you have any other information that could help investigators.
This is an amber alert. Please check back or follow @BNONews on Twitter as details become available. If you want to receive breaking news alerts by email, click here to sign up. You can also like us on Facebook by clicking here.