Rare tornado hits central Chile, injuring at least 16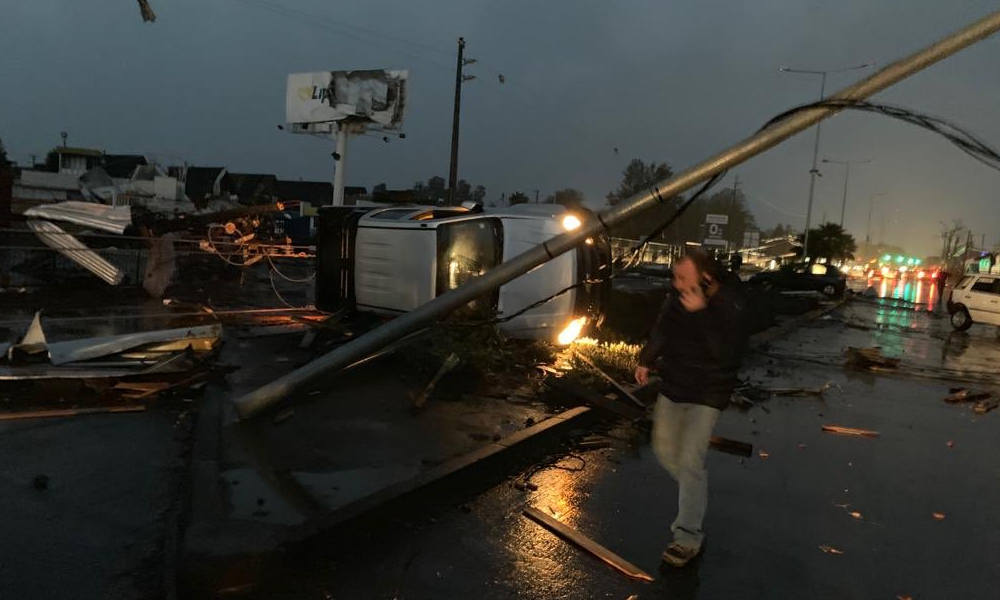 A rare but strong tornado has hit the city of Los Ángeles in central Chile, causing damage and injuring more than a dozen people, local officials say. There were no immediate reports of fatalities.
The tornado formed just before 6 p.m. on Thursday when a storm with strong winds and large hail affected parts of the city and commune, the capital of Biobio province. It dissipated a short time later.
Officials said cars and trucks were overturned and more than 120 homes were damaged. At least 16 people, including a young child, were taken to hospital with non-life threatening injuries. About 12,000 customers lost power.
"We are on the ground evaluating the damage caused by the tornado in the northern area of Los Angeles," Mayor Esteban Krause said. "So far we have no reports of fatalities."
Tornadoes, especially strong ones, are extremely rare in Chile. A tornado hit San Carlos in central Chile in 2013, injuring two people, and another hit Villarrica in southern Chile in 2011, injuring seven people.
Rare tornado hits Los Ángeles in central Chile, causing damage and injuring at least 6 people https://t.co/RG4qS673s2 pic.twitter.com/oWobHmfZPi

— BNO News (@BNONews) May 31, 2019