North Korea fires 2 short-range missiles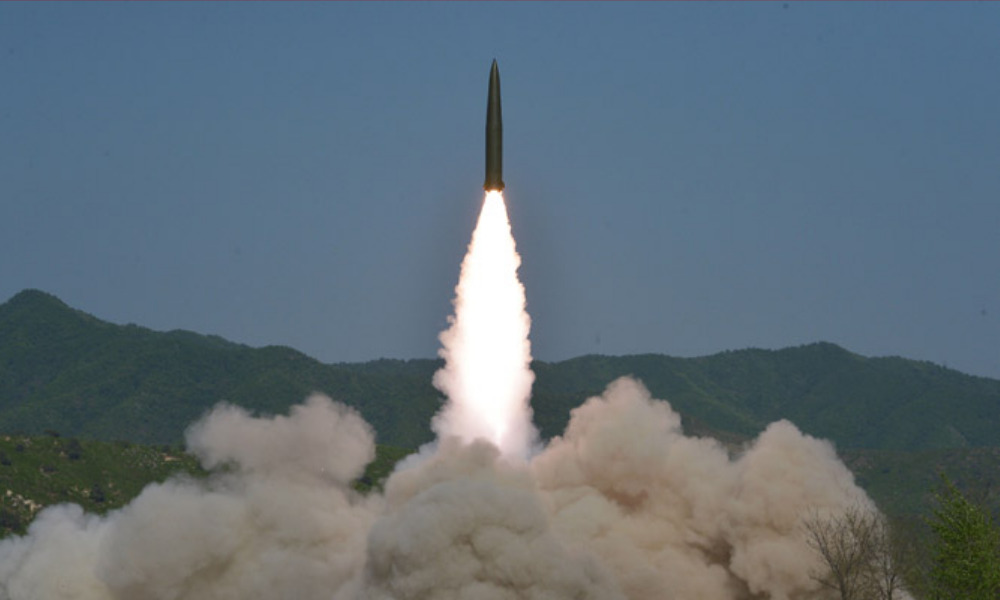 North Korea fired two short-range missiles on early Thursday morning, according to South Korea's military, nearly three months after the most recent series of missile tests. Only few details are currently available.
The missiles were fired from the east coast city of Wonsan, according to South Korea's Joint Chiefs of Staff. One missile was fired at 5:34 a.m. local time on Thursday and a second one followed about 20 minutes later, at 5:57 a.m.
One missile flew a distance of about 430 kilometers (267 miles) while the other went a little further, but both fell into the Sea of Japan. "Our military is monitoring the situation in case of additional launches and maintaining a readiness posture," the Joint Chiefs of Staff said, according to Yonhap.
Other details were not immediately known, but the missiles reached a maximum altitude of about 50 kilometers (31 miles), making them short-range missiles. Long-range missiles fired by North Korea are typically fired into high altitudes to avoid reaching other countries.
There was no immediate comment from the North Korean government, which often takes up to a day to confirm missile launches.
Thursday's launches were the first since U.S. President Donald Trump and North Korean leader Kim Jong Un met at the inter-Korean border on June 30. While the encounter was friendly, tensions between the U.S. and North Korea have been rising since a summit in Vietnam in February fell apart.
On May 9, North Korea fired at least two short-range missiles during military exercises overseen by leader Kim Jong Un. It followed a strike drill less than a week prior to that, when North Korea said it tested multiple rocket launchers and "tactical guided weapons."
The missile tests in May were the first in nearly 1.5 year and followed the meeting in Vietnam. Officials said the talks broke down when the U.S. refused to lift sanctions on North Korea for pausing nuclear and long-range missile tests. North Korea has also dismantled a couple of sites.