2 people shot at Tanforan Mall near San Francisco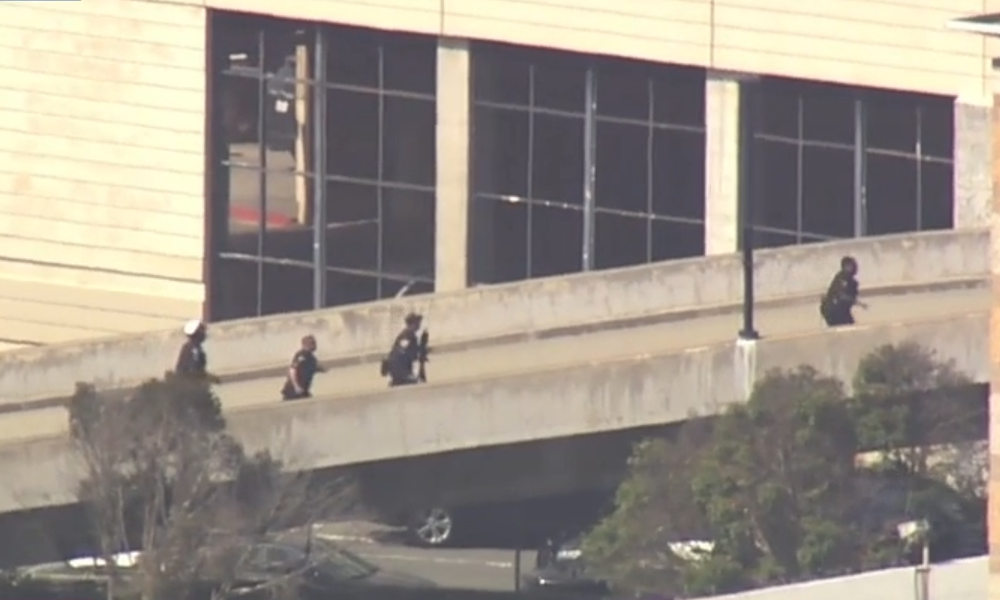 Shots were fired inside Tanforan Mall in San Bruno on Tuesday afternoon, seriously injuring two people by gunfire and setting off massive panic which resulted in two additional injuries, officials say. No arrests were immediately made.
The incident began at 3:56 p.m. on Tuesday when police were called for an active shooter at The Shops at Tanforan, a busy mall in San Bruno, just south of San Francisco. Details about the circumstances of the shooting were not immediately known.
San Bruno Police Chief Ed Barberini told reporters that up to two people had opened fire with handguns, possibly shooting at each other. Officers responded to the scene and found two people suffering from gunshot wounds.
Both victims were rushed to San Francisco General Hospital, where one of them was reported in critical condition and the other in serious condition. A hospital spokesman said the victims are male juveniles between the ages of 15 and 18.
Tuesday's shooting set off a massive panic as people ran for safety, according to witnesses. San Bruno Fire Chief David Cresta said two people suffered minor injuries during the panic and were treated at the scene. Neither had to be taken to hospital.
Details about a possible motive were not immediately known and no arrests were made as of 5:30 p.m.
Tanforan Mall, officially called The Shops at Tanforan, is a regional shopping mall in San Bruno which opened in 1971. It is home to more than 100 businesses, including Sears, JCPenney, Target, and Century Theatres.
Video shows people evacuating after reports of active shooter at Tanforan Mall. in San Bruno. California. https://t.co/x8duTBgeTg pic.twitter.com/S4LQj6d8We

— NBC Bay Area (@nbcbayarea) July 2, 2019
Heavy police presence around Tanforan @KPIXtv pic.twitter.com/Y2mvQpVKll

— Betty Yu (@BettyKPIX) July 2, 2019