U.S. Vice President Pence abruptly cancels trip, called back to White House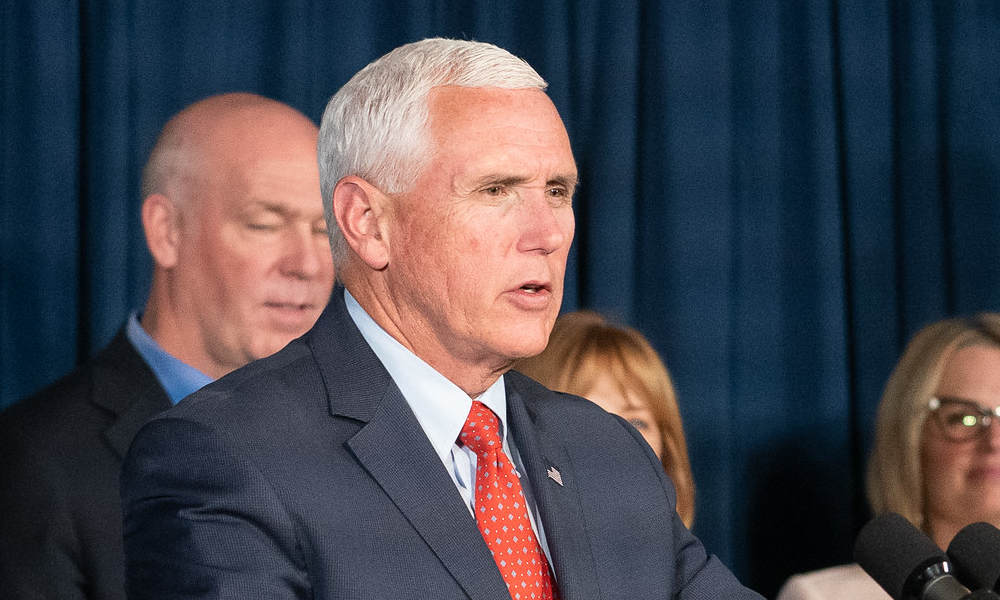 U.S. Vice President Mike Pence was abruptly called back to the White House on Tuesday morning, but officials in his office said it was not health-related and there is no cause for alarm. His trip to New Hampshire has been canceled.
Pence was heading to New Hampshire to deliver a speech about the opioids crisis and to meet with patients at the Granite Recovery Center in Manchester. When Air Force Two was about to leave Washington, D.C., the trip was suddenly canceled.
"Something came up that required the [Vice President] to remain in Washington, DC. It's no cause for alarm," his spokeswoman Alyssa Farah said in a statement. "He looks forward to rescheduling the trip to New Hampshire very soon."
Marc Short, Pence's chief of staff, said the issue was not related to national security, a health concern, or a personal or family issue. He told reporters that details would be released at a later time, but said it would be "weeks from now," according to Bloomberg.
Randy Gentry, a representative from Pence's office, had earlier described the issue as an "emergency" when he told attendees in New Hampshire that the Vice President would not be coming.
"There's been an emergency callback. The Vice President was asked to return to Washington, so at this time we're gonna cancel today's event," Gentry said from the podium. "We're sorry for this, this doesn't happen very often."
At the White House, officials disputed Gentry's description of the situation. "The [Vice President] never left Washington, D.C. There was no 'emergency callback.' Something came up that required the VP to stay in DC," Farah said.
Sound from Randy Gentry (Representative Of The Office Of the Vice President) on the cancellation of the event due to the @vp being recalled to Washington. @NBC10Boston @NECN #mapoli #fitn pic.twitter.com/lyPng0xdrL

— Sean Colahan (@SeanColahan) July 2, 2019
Crowd leaving the Granite Recovery Center in Salem, NH where @VP was supposed to participate in a round table and speak to audience of 200. Just told Air Force 2 was turned around due to an emergency and the Vice President is now headed back to DC. pic.twitter.com/Mmjt5JpPdS

— Alison King NBC10 Boston (@AlisonNBCBoston) July 2, 2019