Indiana Amber Alert: Madison Eddlemon abducted by ex-boyfriend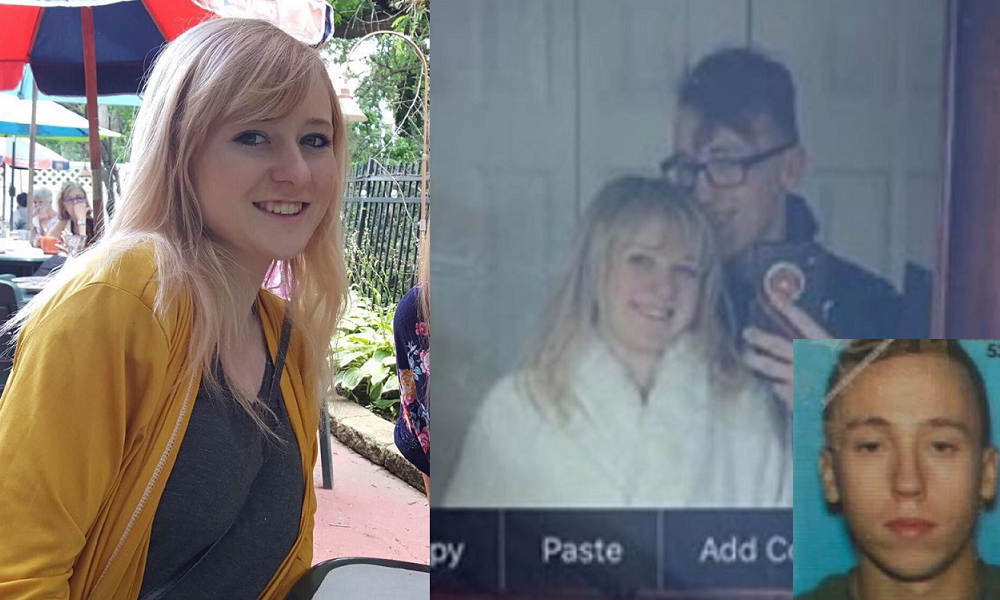 UPDATE: The amber alert has been canceled. Madison was found safe in Arkansas and the suspect is in custody. In a post on Facebook, her mother said: "I have 0 details so far other than she is safe! I want to thank EVERYBODY SO MUCH FOR EVERYTHING!!!! I'm at a loss for words with all the love and support! Hug your children tight! I can't wait to hug mine!!!!!"
An Indiana Amber Alert has been issued for 16-year-old Madison Eddelmon after she was abducted from Crown Point in Lake County by a man accused of stalking her, local officials say. Anyone with information is urged to call 911 immediately
Madison was last seen in her own car which was found abandoned at a stop sign near Magnolia Drive and Sherwood Drive in Crown Point, just off State Road 55 in Lake County. Her family last heard from her at 9 p.m. on Friday. Some of her belongings were still in the car with the window cracked.
Madison is believed to be with 22-year-old Alexander Curry-Fishtorn, who was previously in a relationship with the teenager. "We have a protective order against [him] and [he] has violated it several times," her mother Nichole Cain said. Her family claims Curry-Fishtorn has a history of abusive behavior towards Madison.
Curry-Fishtorn, of Saint John, is described as a 22-year-old white male with brown hair and brown eyes, standing 5 feet 7 inches tall and weighing 158 pounds. He is believed to have taken Madison in a dark grey 2009 Chevrolet Cobalt with Indiana license plate number 645RIS.
"[Madison] is believed to be in extreme danger," Indiana State Police said in the amber alert, which was issued on Sunday morning. The Lake County Sheriff's Department said Curry-Fishtorn is considered armed and dangerous.
Anyone who sees Madison, Curry-Fishtorn, or the suspect vehicle is urged to call 911 immediately, or call the Lake County Sheriff's Department at 219-660-0000 if you have any other information that could help investigators.