Iran seizes Emirati-flagged vessel in the Strait of Hormuz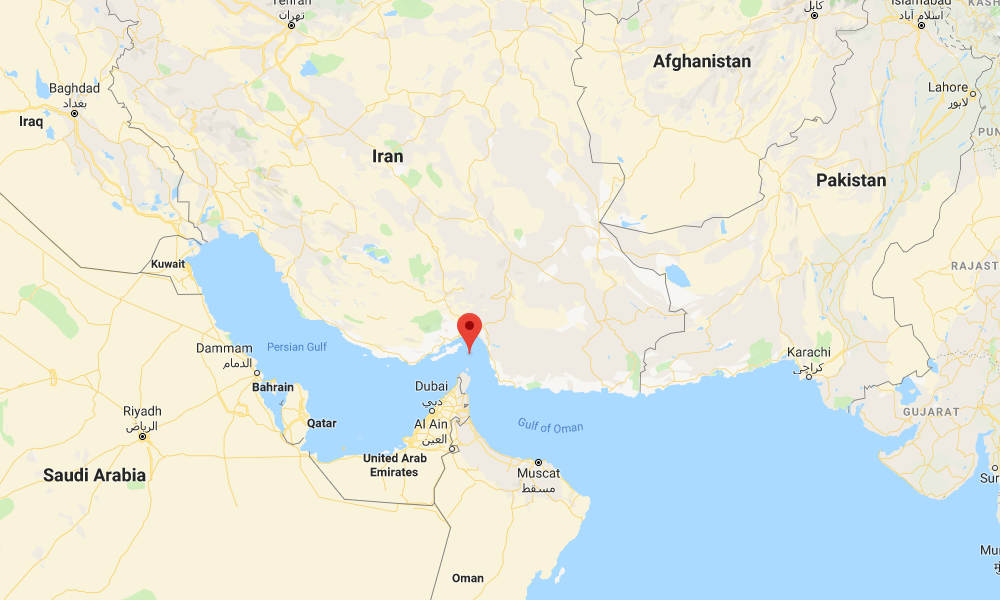 Iran's Revolutionary Guard has seized an Emirati-flagged vessel in the Strait of Hormuz and its crew members have been taken into custody for smuggling diesel fuel, Iranian officials say. It comes amidst rising tension in the Middle East.
The vessel was sailing to the United Arab Emirates (UAE) when it was stopped near Greater Tunb, an island off Iran's Hormozgan Province, according to the semi-official Fars news agency. The name of the ship was not immediately clear.
An official told the Fars news agency that the ship was smuggling 250,000 liters (66,000 U.S. gallons) of diesel. Eleven crew members were on board and all were taken into custody to be referred to prosecutors. There was no word on their nationalities.
The incident comes amidst rising tension in the Middle East, and follows a drone attack on Saturday which targeted oil production facilities in eastern Saudi Arabia, cutting global oil supplies by 5 percent. The U.S. government claims Iran was behind the attack.
"Saudi Arabia oil supply was attacked. There is reason to believe that we know the culprit, are locked and loaded depending on verification, but are waiting to hear from the Kingdom as to who they believe was the cause of this attack, and under what terms we would proceed," U.S. President Donald Trump said in a tweet on Sunday night.
The Strait of Hormuz, which is the world's most important oil passageway, has seen a number of incidents this year. Iran's Revolutionary Guard seized a UK-flagged oil tanker on July 19, which followed Britain's seizure of an Iranian oil tanker near Gibraltar earlier that month.
And on June 20, Iranian forces shot down a U.S. surveillance drone over the Strait of Hormuz, claiming it had violated Iranian airspace, which the U.S. denied. Trump later said he was prepared to strike Iranian targets in response to the incident, but he called it off at the last moment, saying the loss of life would not have been proportionate.