Summer was hottest on record for Northern Hemisphere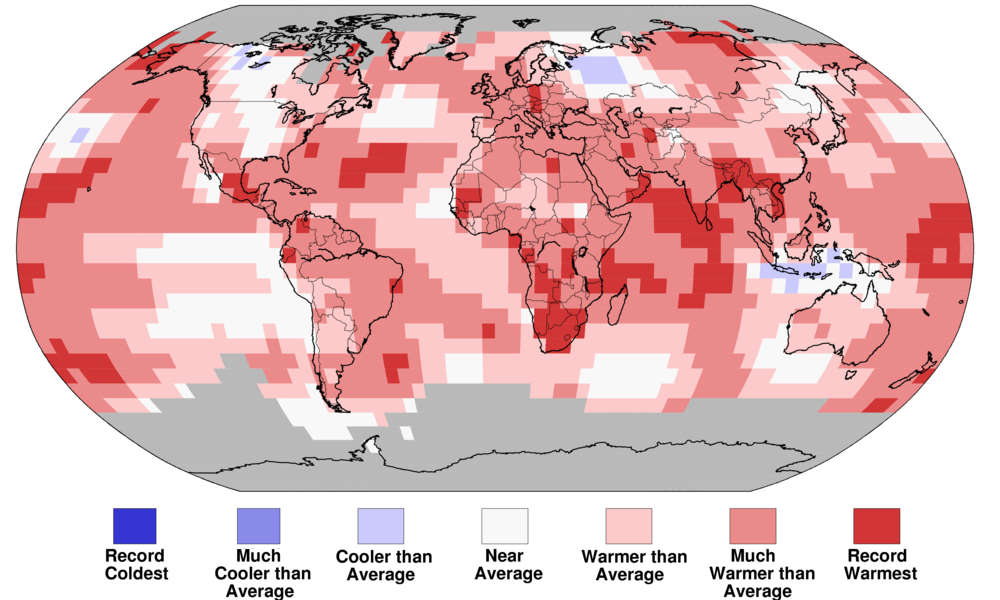 The average global temperature last month was the second-highest on record, making June through August the hottest summer ever recorded for the Northern Hemisphere, according to data from the U.S. National Oceanic and Atmospheric Administration.
The average temperature across land and ocean surfaces last month was 1.66°F (0.92°C) above the 20th century average, tying it with 2015 and 2017 as the second-highest for August since records began in 1880. All of the five warmest Augusts on record have occurred since 2014.
The heat also impacted Arctic sea ice coverage, which was 30 percent below average and the second-smallest for August on record, according to a monthly report from NOAA. For the Antarctic, the sea ice extent was the fifth-smallest for August on record.
The data shows that global temperatures for the June-August period were the second-highest on record, and the highest on record for the Northern Hemisphere. Record-warm temperatures were recorded in parts of Alaska, Mexico, South America, western and southern Africa, Europe, and Asia.
The heat was particularly extreme in parts of Europe, where all-time temperature records were broken in several countries. During the first significant heatwave in late June, the temperature reached 46°C (114.8°F) in southern France, breaking the country's all-time record.
A second heatwave in late July smashed even more records across northwestern Europe: 42.6°C (108.7F) in Paris and Germany, 41.8°C (107.2F) in Belgium, 40.8°C (105.4°F) in Luxembourg, 40.7°C (105.3°F) in the Netherlands, and 38.7°C (101.7°F) in the United Kingdom.