Virginia girl admits falsely accusing white classmates of cutting her hair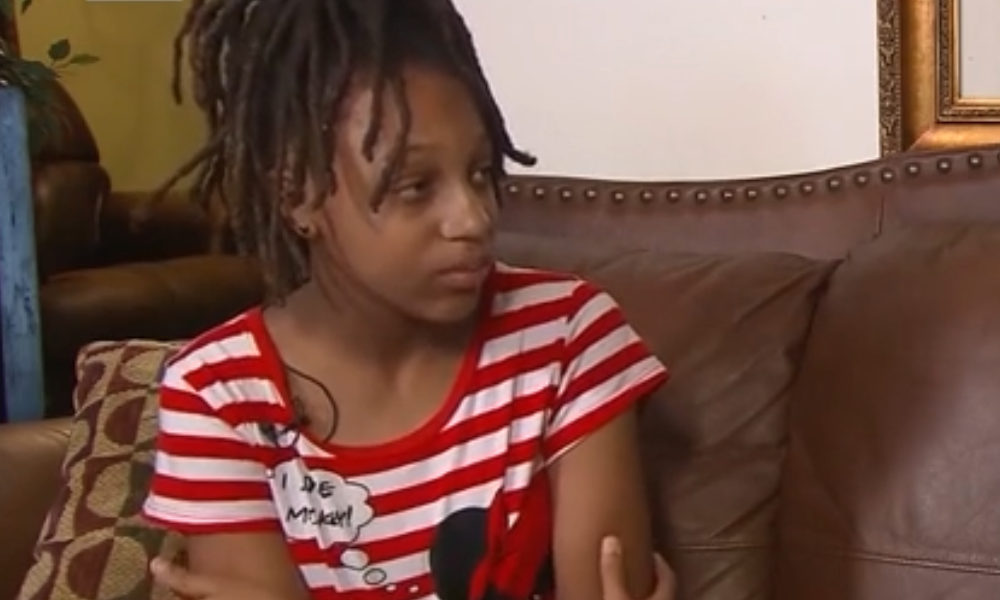 A 12-year-old black girl who accused three white boys of pinning her down and cutting some of her dreadlocks has confessed that her allegations were false, according to her family and the school's principal. Her story made headlines and went viral on social media.
Amari Allen, an African-American student at Immanuel Christian School in Springfield, Virginia, told police and journalists that she was attacked by three white boys during recess on September 23. But on Monday, Amari's family released a statement, acknowledging that the allegations were false.
"To the administrators and families of Immanuel Christian School, we are sorry for the damage this incident has done to trust within the school family and the undue scorn it has brought to the school," the statement said. "To the broader community, who rallied in such passionate support for our daughter, we apologize for betraying your trust."
"We understand there will be consequences and we're prepared to take responsibility for them," the family said. "We know that it will take time to heal, and we hope and pray that the boys, their families, the school and the broader community will be able to forgive us in time."
A second statement, from the school's principal, also acknowledged that Amari had confessed that her allegations were false. "While we are relieved to hear the truth and bring the events of the past few days to a close, we also feel tremendous pain for the victims and the hurt on both sides of this conflict," principal Stephen Danish said.
A motive for Amari's false allegation was not immediately known.
Three white boys attacked 12-year-old Amari Allen, held her hands behind her back, and cut her dreadlocks.

Second Lady @KarenPence, wife of VP Mike Pence, teaches part-time at #ImmanuelChristianSchool. We will protest in Virginia if this isn't handled. pic.twitter.com/KwV5Pgn70Y

— Big Boss (@escapedmatrix) September 28, 2019