2nd whistleblower comes forward in Trump-Ukraine controversy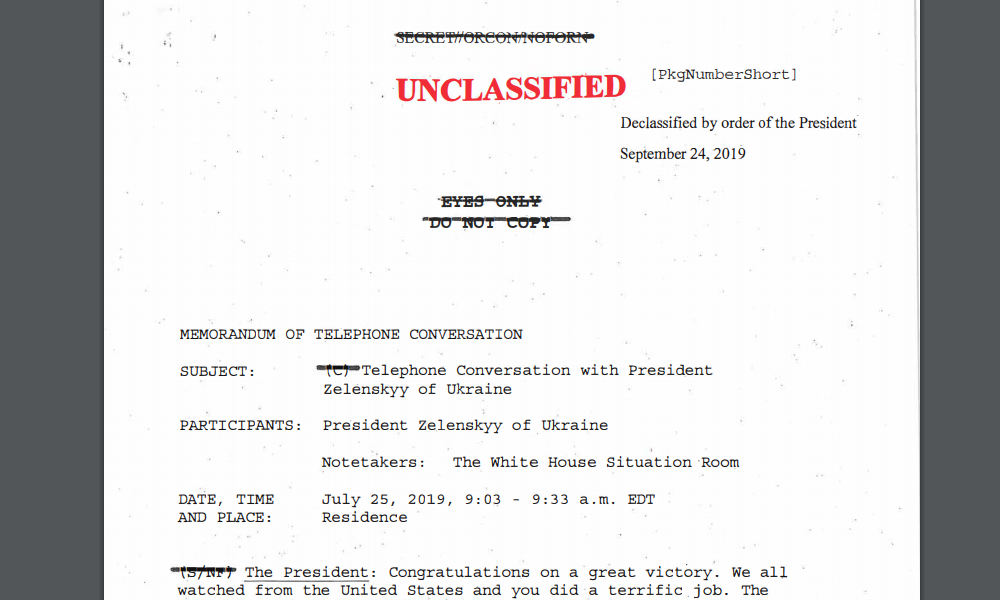 An attorney says a second whistleblower with first-hand knowledge has come forward in the controversy surrounding President Donald Trump's call with Ukraine's president, which sparked an impeachment inquiry by House Democrats.
Mark Zaid, an attorney representing the first whistleblower, confirmed in an interview with ABC News that his team is now representing a second person who has spoken with Michael Atkinson, the intelligence community's inspector general.
Zaid said the second whistleblower is an intelligence official with first-hand knowledge about some of the allegations in the original complaint, according to ABC News. Other details were not immediately known, but Andrew Bakaj – the lead attorney – also confirmed the development.
"I can confirm that my firm and my team represent multiple whistleblowers in connection to the underlying August 12, 2019, disclosure to the Intelligence Community Inspector General. No further comment at this time," Bakaj said in a brief statement.
The first whistleblower, a CIA officer who was detailed to the White House at one point, filed a complaint in August to express concern that Trump was using the power of his office to solicit foreign interference in the 2020 election by asking Ukraine to investigate former Vice President Joe Biden.
Trump has repeatedly dismissed the complaint as fake news, saying his call with Ukrainian President Volodymyr Zelensky on July 25 was "perfect," even though a memo from the White House confirmed some of the allegations. The whistleblower's complaint has led to an impeachment inquiry in the U.S. House of Representatives.