Former U.S. President Jimmy Carter released from hospital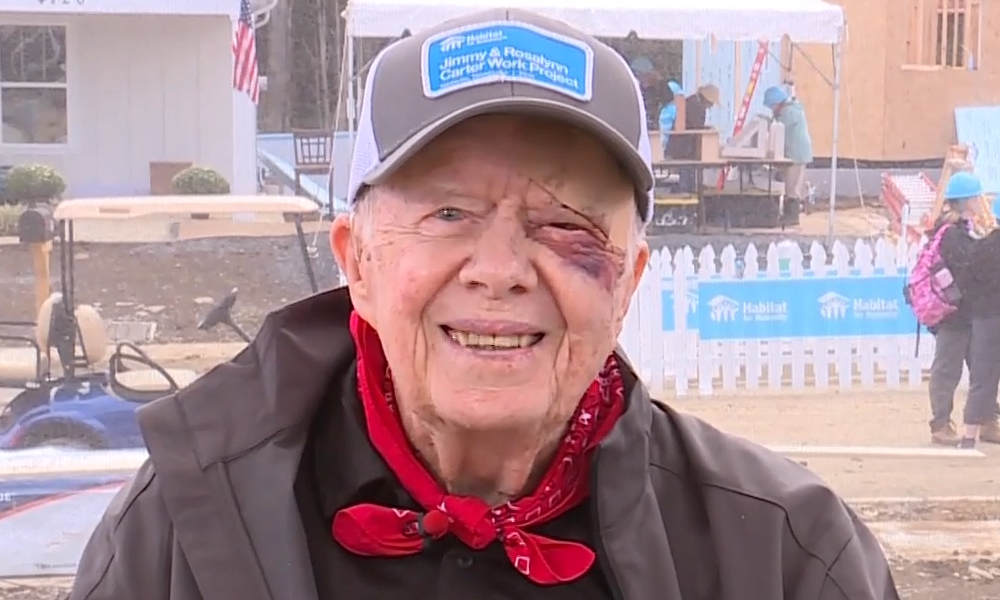 Former U.S. President Jimmy Carter, who is being treated for a pelvic fracture which he suffered in a fall at his home in Georgia, has been released from hospital, his spokeswoman says. He will continue his recovery at home.
Deanna Congileo, the former president's spokeswoman, said Carter, who is 95, was released from Phoebe Sumter Medical Center in Americus on Thursday. "He is looking forward to continuing to recuperate at his home in Plains, Georgia, and thanks everyone for their kind well wishes," she said.
The accident happened on Monday evening at the former president's home in Plains, a town about 44 miles (71 kilometers) southwest of Columbus. He was treated for a minor pelvic fracture at Phoebe Sumter Medical Center and remained there for observation.
Maranatha Baptist Church in Plains, where Carter teaches Sunday school, said earlier this week that the former president will be unable to teach this week because of his injuries. "We welcome and encourage you to still come worship with us as his niece Kim Fuller fills in for him. She will deliver a message just as inspiring as her uncle," the church said on Facebook.
The accident on Monday was Carter's second fall this month, and the third one this year.
The previous accident happened on October 6 when Carter fell at his home. With 14 stitches above his eye, he still traveled to Nashville the next day to work with volunteers to build homes for the charity Habitat for Humanity. Carter also fell at his home on May 13 and underwent surgery to repair a broken hip.
Carter, a Democrat, served as the 39th President of the United States from 1977 to 1981 and was awarded the 2002 Nobel Peace Prize for his work through the Carter Center. The former president is well-known for his charity work and peace efforts since leaving the White House.
Even though Carter has been hospitalized multiple times, he remains in good health for his age. In 2015, the former president underwent surgery to remove a tumor in his liver and was treated for spots of melanoma on his brain.
In March, Carter became the longest-living president in U.S. history, surpassing the record held by President George H.W. Bush, who died in November 2018 at the age of 94. Carter, who was born in 1924, turned 95 on October 1.