Virginia Amber Alert: Isabel Hicks abducted in Louisa County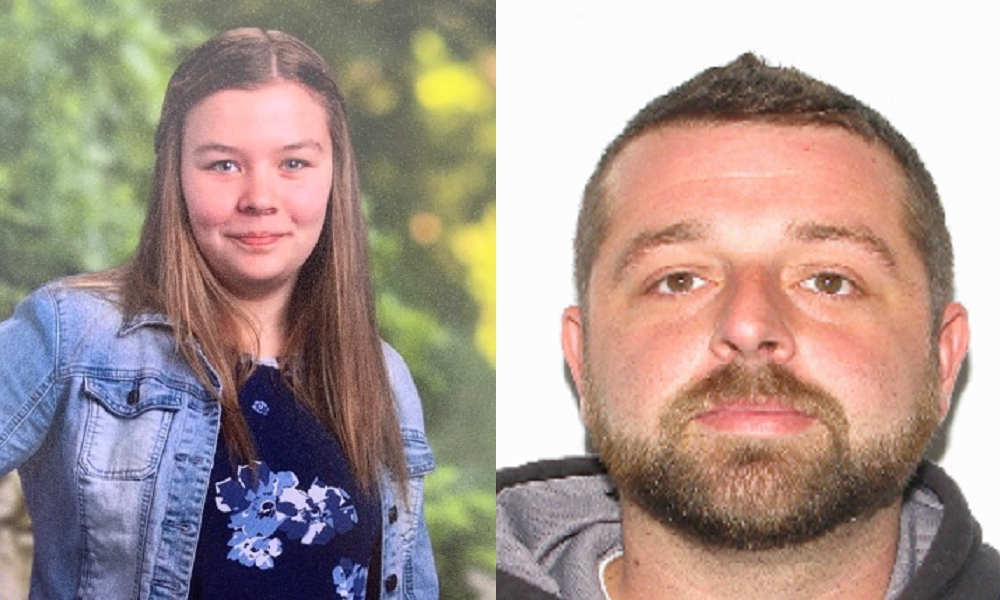 A Virginia Amber Alert has been issued for 14-year-old Isabel Hicks after she was allegedly abducted from Bumpass in Louisa County, local officials say. The suspect is a 33-year-old man and anyone with information is urged to call 911 immediately.
The incident happened at about 1 a.m. on Monday when Isabel was allegedly taken from her residence in the 3400 block of Crewsville Road in Bumpass, a community in Louisa County. Details about the circumstances of her abduction were not immediately released.
Virginia State Police said the suspect has been identified as 33-year-old Bruce William Lynch Jr., but the nature of his relationship to the victim, if any, was not immediately clear. Lynch is believed to be armed with a 9MM and may be suicidal.
The amber alert said Lynch and Isabel are believed to be traveling in a blue/silver 2003 Toyota Matrix with Virginia license plate number VEM9071. However, Lynch may have switched the plates to Virginia tags UXW3614 or 249-9UT.
"The child is believed to be in extreme danger," the amber alert said. "Information received appears they may be traveling out of state and staying in areas where they could camp."
Anyone who sees Isabel, Lynch, or the suspect vehicle is urged to call 911 immediately, or call the Louisa County Sheriff's Office at 804-261-1044 if you have any other information that could help investigators. You can also call Virginia State Police at 800-822-4453.
This is an amber alert. Please check back or follow @BNONews on Twitter as details become available. If you want to receive breaking news alerts by email, click here to sign up. You can also like us on Facebook by clicking here.
VIRGINIA: Amber Alert for 14-year-old Isabel Hicks. Suspect is believed to be armed with a 9MM and may be suicidal. Possibly driving a blue/silver 2003 Toyota Matrix and may be traveling out of state. Call 911 if seen. (Source: VSP) pic.twitter.com/9SZGRVuWgP

— U.S. Emergency Alert (@ENSAlerts) October 25, 2019