British ambassador Rob Macaire briefly arrested at Tehran protest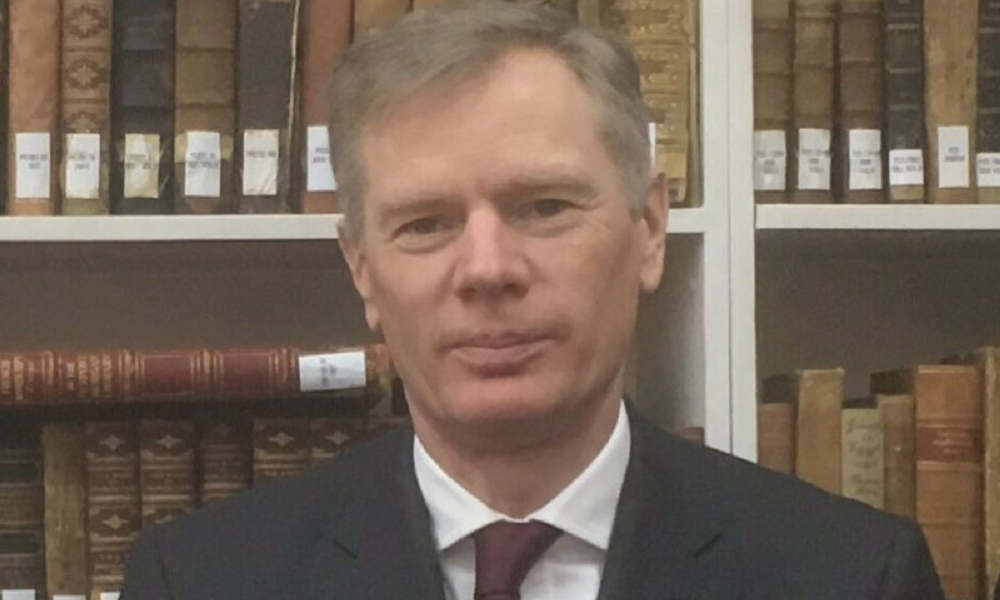 British ambassador Rob Macaire was arrested Saturday while attending anti-government protests in the Iranian capital Tehran, which the British government condemned as a "flagrant violation" of international law. He was later released with a summon to appear at the Foreign Ministry.
Iranian news agencies said Macaire was at a protest in front of Amirkabir University when he and several others were detained on suspicion of organizing, provoking, and directing radical actions. He had also taken photos and videos of the protesters, according to the Tasnim news agency.
The semi-official Fars news agency said Macaire had not identified himself and only mentioned his diplomatic position – which protects him from arrest – when he was taken from the scene. He was released several hours later and given a summon to appear at the Foreign Ministry on Sunday morning.
"The arrest of our Ambassador in Tehran without grounds or explanation is a flagrant violation of international law," British Foreign Secretary Dominic Raab said. "The Iranian government is at a cross-roads moment. It can continue its march towards pariah status with all the political and economic isolation that entails, or take steps to deescalate tensions and engage in a diplomatic path forwards."
The incident came less than a day after Iran's military acknowledged that it was responsible for the 'unintentional' shootdown of Ukraine International Flight 752, which killed 176 people, including four British nationals. The announcement sparked a number of anti-government protests in the Iranian capital.
UK ambassador @HMATehran has been temporarily arrested tonight during fresh #IranProtests on charge of orchestrating and provoking the protesters, but was released after Foreign Ministry's mediation – Tasnim pic.twitter.com/JFhygUCs6f

— Reza Khaasteh (@Khaaasteh) January 11, 2020