Police treating attack at Toronto massage parlour as act of 'incel terrorism'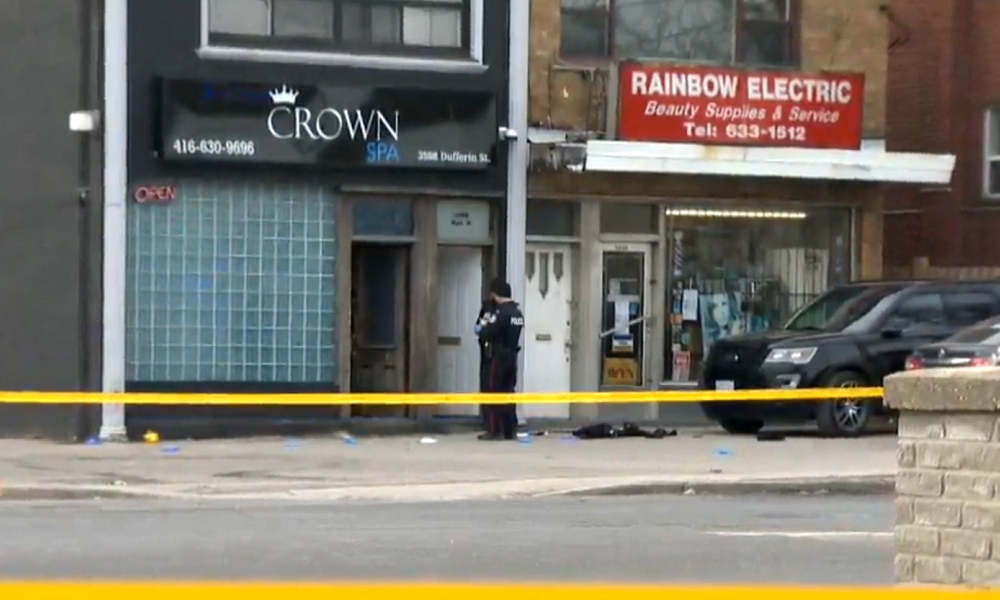 A stabbing attack at an erotic massage parlour in Toronto in February is being treated as an act of terrorism over allegations that the suspect was inspired by incel ideology, police say. It marks the first time that an alleged incel has been charged with terrorism.
The attack happened on February 24 when the 17-year-old suspect entered Crown Spa on Dufferin Street and attacked several people with a machete. 24-year-old Ashley Arzaga died at the scene while two others, a man and a woman, were injured.
Crown Spa is female-operated and offers both erotic and exotic massages, according to its website.
Police announced on Tuesday that the stabbings are now being treated as an act of terrorism. The suspect, whose name cannot be released because of his age, is now facing first-degree murder and attempted murder charges in the context of terrorist activity.
"[Investigators] determined that this crime was in fact one in which the accused was inspired by the Ideologically Motivated Violent Extremist (IMVE) movement commonly known as INCEL (involuntary celibate)," police said in a statement. It was not immediately known what evidence investigators had been found.
"The public can be assured this appears to be an isolated incident and there is no further known threat to the public associated to the accused at this time," the statement said.
It's the first time that investigators have used terrorism charges over violence linked to incels, which is short for involuntary celibates. In April 2018, a van driven by a self-identified incel ran over pedestrians in Toronto, killing 10 people and injuring more than a dozen others. The suspect is awaiting trial and has not been charged with terrorism.