Delaware Amber Alert: Cristobal Lopez missing from Georgetown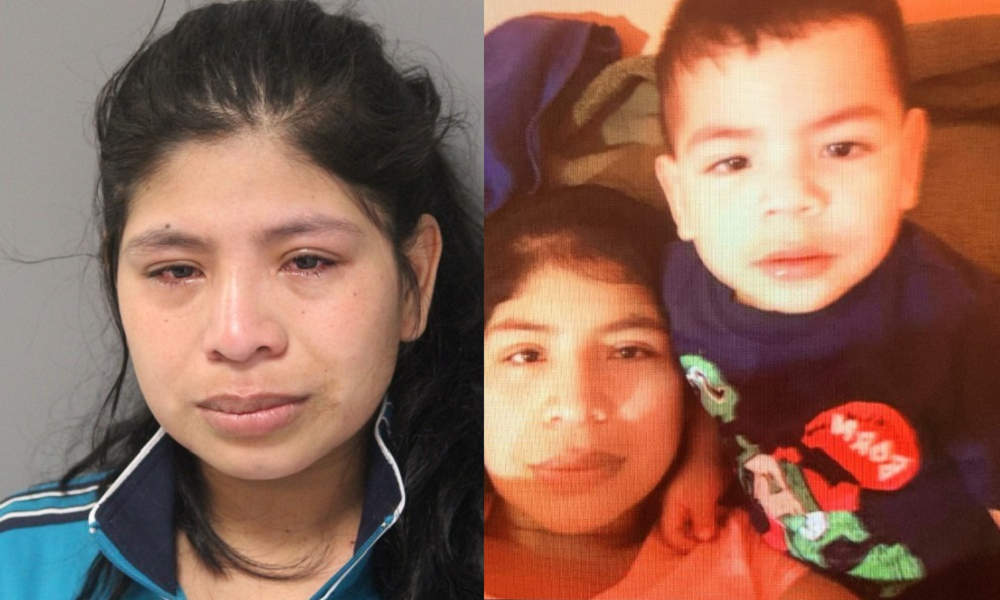 A Delaware Amber Alert has been issued for 2-year-old Cristobal L. Lopez after his mother took him from a home in Georgetown in violation of a court order, local officials say. Anyone who sees them is urged to call 911 immediately.
Cristobal was in his cousin's custody and was last seen on Saturday night at a home on South Front Street in Georgetown, according to Monday's amber alert. The cousin discovered on Sunday morning at around 5 a.m. that Cristobal had been taken by his mother.
The mother, 26-year-old Angelina L. Lopez of Seaford, Delaware, had made arrangements to stay at her cousin's house on Saturday evening to visit with her child. Angelina is not allowed to have unsupervised visits with her child.
"Detectives believe the child may be in imminent danger," Delaware State Police said in a statement on Monday night. It said a felony warrant for breach of release has been issued against Angelina and additional charges are pending.
It was discovered that Angelina had taken a black and light blue car seat from the cousin's residence, but the amber alert provided no details about how Angelina left the scene. No vehicle information has been released.
Angelina is described as a white Hispanic female with brown hair and brown eyes, standing 5 feet tall and weighing 150 pounds. She was last seen wearing a long sleeve black shirt and blue pants. Her child is described as a white Hispanic male with brown hair and brown eyes. He was last seen wearing blue shoes and a yellow t-shirt.
Anyone who sees Angelina or Cristobal is urged to call 911 immediately, or call Delaware Crime Stoppers at 1-800-TIP-3333 if you have any other information that could help investigators. Tips can also be submitted on the Delaware Crime Stoppers website.
This is an amber alert. Please check back or follow @BNONews on Twitter as details become available. If you want to receive breaking news alerts by email, click here to sign up. You can also like us on Facebook by clicking here.