Twitter briefly suspends The Babylon Bee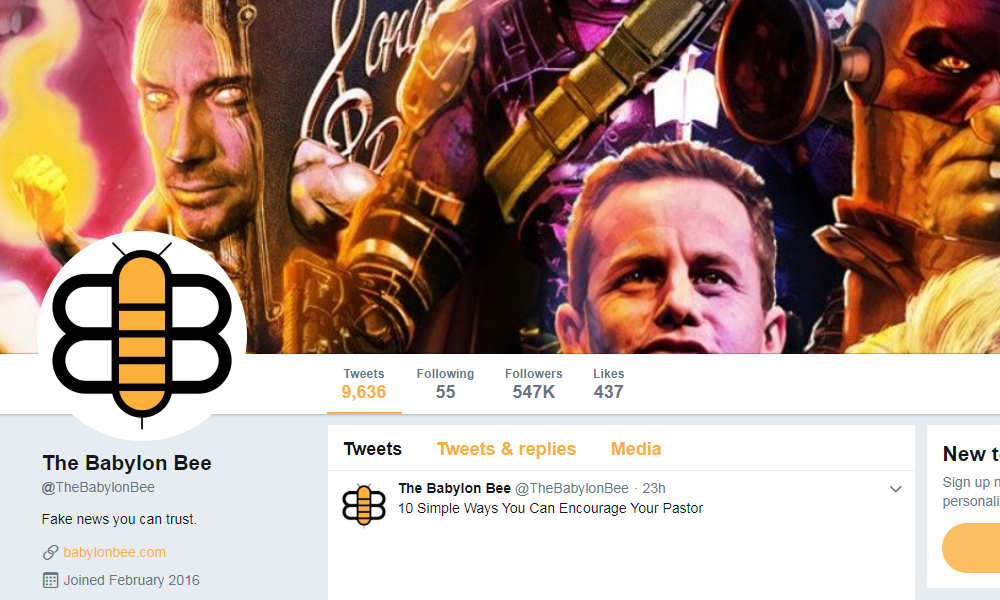 Twitter banned the satirical news website The Babylon Bee on Monday night but reversed its decision less than an hour later, saying the account was flagged as spam by mistake.
The account, @TheBabylonBee, had nearly 550,000 followers when it was suddenly suspended at 6 p.m. ET on Monday. The site's editor-in-chief, Kyle Mann, confirmed the suspension on his personal Twitter account.
Twitter said in an initial email that account had been permanently suspended for violating rules against "platform manipulation and spam." But the decision was reversed less than an hour later and The Babylon Bee's Twitter account returned to normal.
"We're sorry for the inconvenience and hope to see you back on Twitter soon," Twitter said in a second email to The Babylon Bee. "A little background: We have systems that find and remove multiple automated spam accounts in bulk, and yours was flagged as spam by mistake."
In an update on Twitter, the satirical news website said: "We are back. Twitter destroyed our headquarters with a drone strike, but we are being assured it was an honest mistake."
The sudden suspension provoked immediate criticism on the social networking website. "Why was @TheBabylonBee suspended? That site is hilarious," Ari Fleischer, a spokesman for the White House under President George W. Bush, said on Twitter.