3 officers among 5 shot after Kansas police chase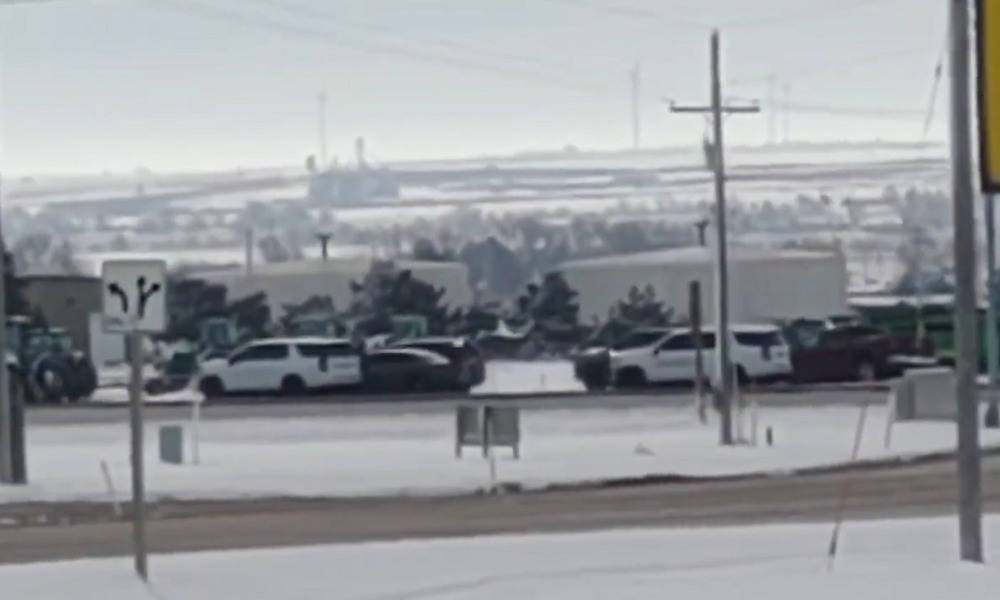 A police pursuit in southwest Kansas has ended in a violent shootout, injuring three police officers and one woman before the suspect was killed, local officials say. A fourth police officer was bitten by a dog.
The incident began around 9 a.m. on Monday when deputies in Minneola observed a blue Toyota Tundra which matched the description of a vehicle linked to a double homicide in Phoenix, Arizona. When they tried to perform a traffic stop, the vehicle took off.
"The vehicles headed north on U.S. Highway 283 into Ford County," the Kansas Bureau of Investigation said in a statement. "Deputies and troopers deployed stop sticks to try to slow the truck and a deputy from the Clark County Sheriff's Office used a maneuver to force the truck into the ditch."
The suspect's vehicle came to a rest near the intersection of U.S. Highway 50 and 113 Road in Dodge City, which was followed by a shootout in which dozens of shots were fired, according to witnesses.
Officials said 2 deputies from the Ford County Sheriff's Office were shot, including one officer who was taken to a Wichita hospital in serious condition. A third officer, from Clark County, was shot twice and taken to hospital in serious condition.
The male suspect, who was later identified as 39-year-old Leroy D. Malone of Phoenix, Arizona, was shot and killed by police. A woman who was with him was shot multiple times and taken to hospital in critical condition. It's unknown if she was shot by police or the suspect.
A fourth police officer, a Kansas Highway Patrol trooper, was bit by a K-9 officer during the incident and was taken to an area hospital, where he underwent surgery. He is reported to be in good condition.
Big shootout after a car chase in Dodge City KS, today. LOTS of shots fired. This is not my video. pic.twitter.com/dsA6p6ImhS

— Jawndre 3000 🐀 (@jawnnyrawten) January 23, 2023