Former U.S. President Jimmy Carter begins hospice care at home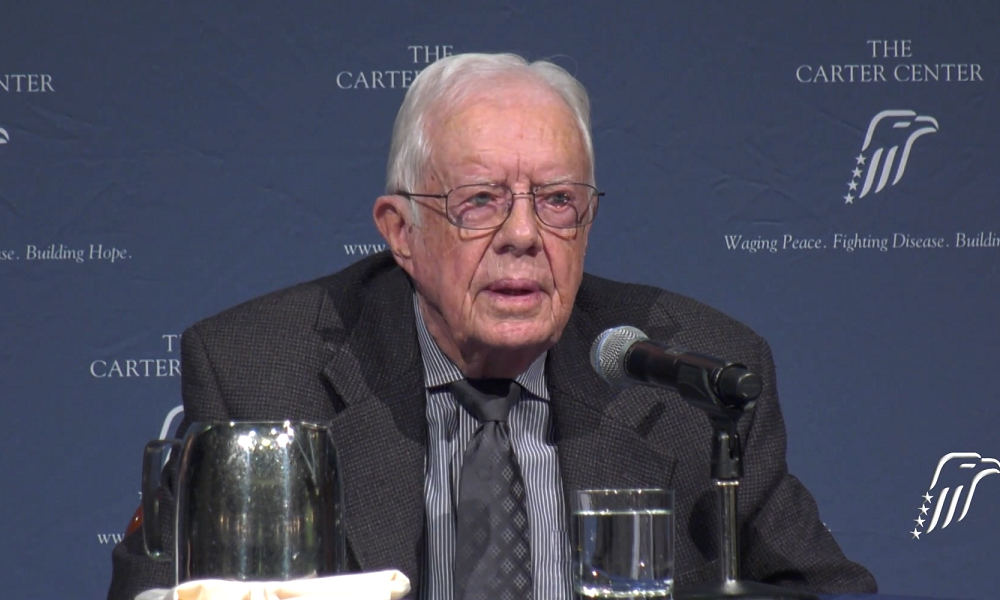 Former U.S. President Jimmy Carter has ended his medical treatment and will receive end-of-life care at his home in Georgia, his office announced on Saturday. Carter turned 98 in October.
"After a series of short hospital stays, former U.S. President Jimmy Carter today decided to spend his remaining time at home with his family and receive hospice care instead of additional medical intervention," the Carter Center said in a statement.
Other details about Carter's condition were not immediately released. Hospice care, or end-of-life care, is given to patients who are expected to live less than 6 months.
"[Carter] has the full support of his family and his medical team. The Carter family asks for privacy during this time and is grateful for the concern shown by his many admirers," the statement said.
Former Georgia State Senator Jason Carter said he saw both his grandparents on Friday. "They are at peace and – as always – their home is full of love," he said on Twitter.
Carter, a Democrat, served as the 39th President of the United States from 1977 to 1981 and was awarded the 2002 Nobel Peace Prize for his work through the Carter Center. The former president is well-known for his charity work and peace efforts since leaving the White House.
In 2015, Carter underwent surgery to remove a tumor in his liver and was treated for spots of melanoma on his brain. He also suffered multiple falls at home home in Plains, Georgia, in 2019, one of which led to bleeding and pressure on his brain that required surgery.
In 2019, Carter became the longest-living president in U.S. history, surpassing the record held by President George H.W. Bush, who died in November 2018 at the age of 94. Carter, who was born in 1924, turned 98 on October 1.