U.S. shoots down unidentified object over Lake Huron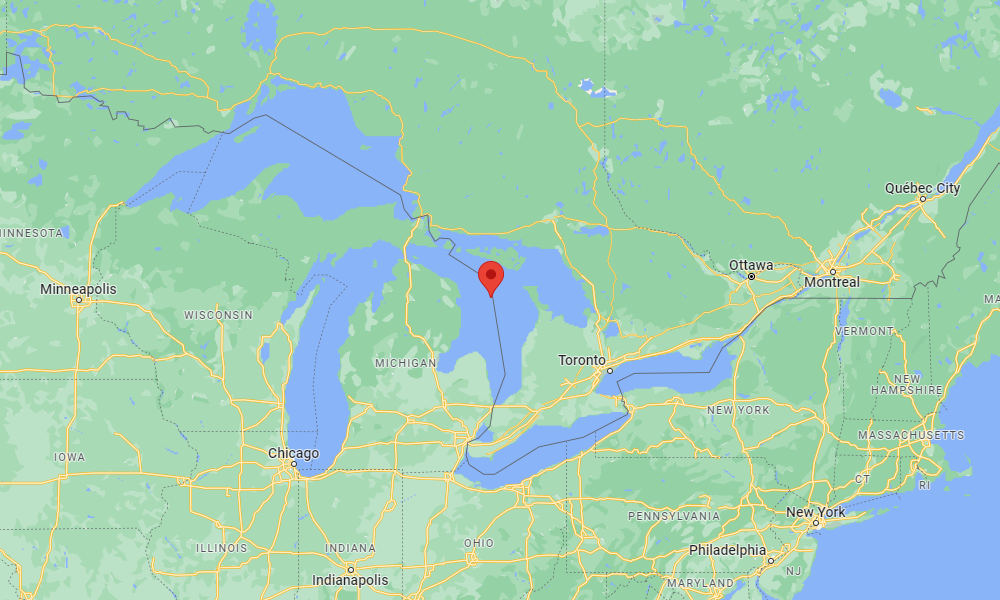 The U.S. Air Force has shot down an unidentified flying object over Lake Huron between Michigan and Ontario, federal officials say, making it the fourth object to be downed in and near the U.S. in recent weeks.
The area around Lake Michigan had seen unusual military activity and flight restrictions on Sunday morning, which was followed by a no-fly zone over parts of Lake Huron due to an "active air defense operation."
Officials later confirmed that an F-16 fighter jet fired a Sidewinder air-to-air missile to bring down the object, which was shaped like an octagon and flying at an altitude of 20,000 feet (6,100 meters).
"We're all interested in exactly what this object was and its purpose," U.S. Representative Elissa Slotkin said. A recovery operation has been launched to recover the debris.
A senior administration official said the object first showed up on radar over northern Montana on Saturday afternoon, but fighter jets were unable to find it. Radar contact was re-acquired on Sunday, after which it was tracked over Wisconsin and Michigan before being shot down.
"Protecting Montana and our freedoms is my top priority, and I support the move to shoot down the object that invaded Montana's airspace last night," U.S. Senator Jon Tester from Montana said.
The shootdown over Lake Huron comes just a day after another unidentified object was shot down over northern Canada. This, in turn, came just a day after an object was shot down off the coast of northern Alaska. All three remain unidentified.
Earlier this month, a Chinese spy balloon entered U.S. airspace and flew over multiple states before it was shot down off the coast of South Carolina. A second balloon flew over Latin America. China denied using them for surveillance.