Fire engulfs 16-story building in Karachi, Pakistan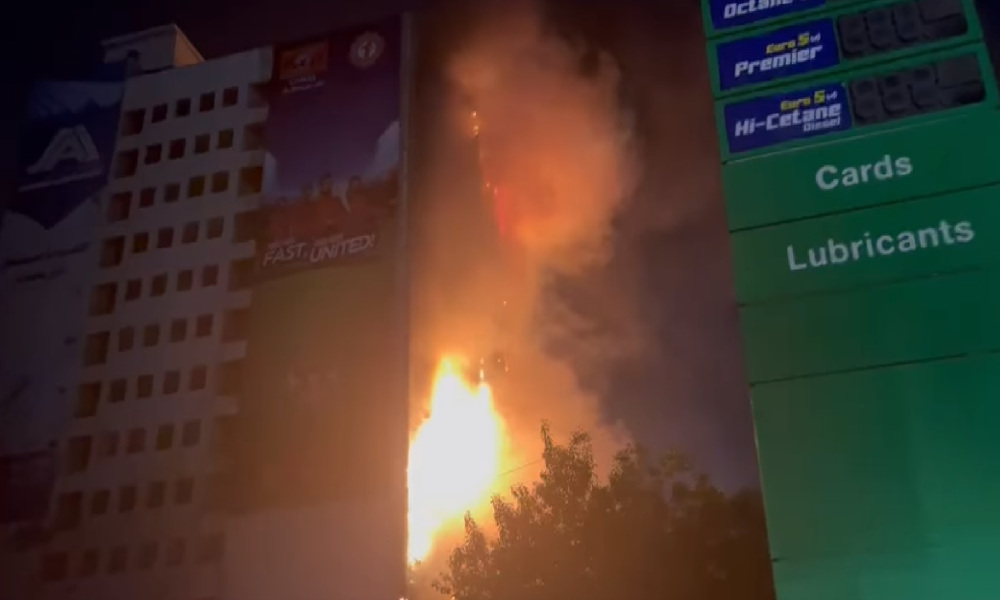 A massive fire has engulfed a 16-story commercial building in Karachi, Pakistan, according to news report by local media and videos shared on social media. The fire has been brought under control, with only one person reported injured at the moment.
According to local media outlet Geo TV citing officials, the fire broke out early on Sunday morning at the Portway Trade Centre when a billboard caught fire. The flames quickly spread and covered a significant part of the building.
Initially, reports indicated that it was a residential building that caught fire, but later reports clarified that it was a shopping center that also housed commercial offices.
Videos taken by locals showed the large fire consuming the building's exterior and some floors, but the extent of the damage is unknown at this time.
A security guard at the building was injured and transported to a hospital, according to local media.
Firefighters have been able to control the fire.