Hilton Central School District in New York evacuating all schools due to threat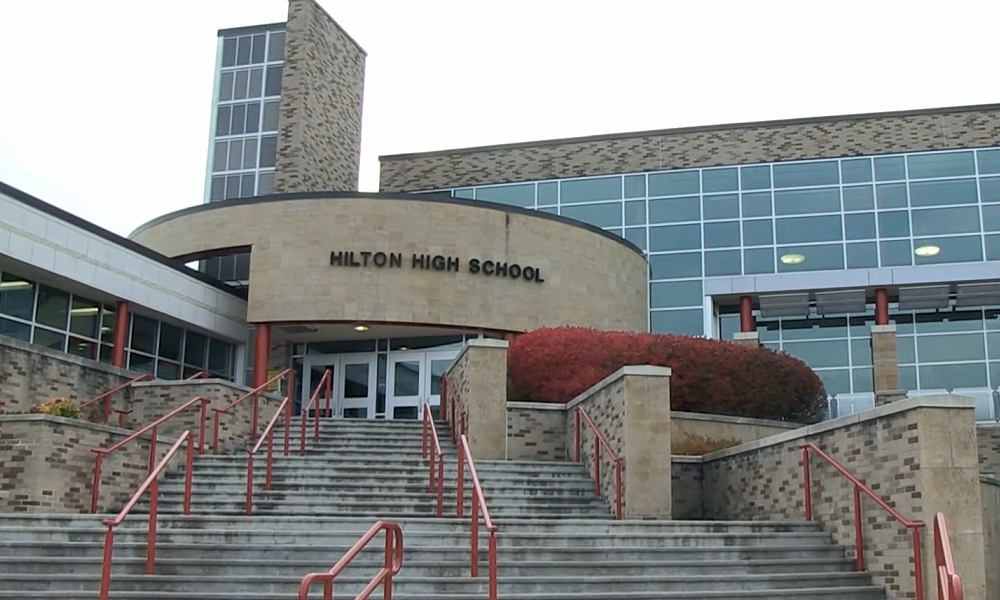 All schools in the Hilton Central School District in upstate New York are being evacuated as a precaution due to a bomb threat, officials say. Students are being taken to buses.
"The district has received a threat that pipe bombs have been placed in all of our buildings. The district is now being evacuated," the Hilton Central School District said in a statement.
The district added: "Students will be boarding buses away from the school and will be kept safe and warm. Parents and guardians should report to their child's school to pick up their children."
After children have been picked up, all schools in the district will be closed for the remainder of the day.
The Hilton Central School District, in northwest Monroe County, covers parts of Parma, Greece, Hamlin and Clarkson as well as the Village of Hilton. It includes Hilton High School, Merton Williams Middle School, Northwood Elementary School, QUEST Elementary School and Village Elementary School.