Lockdown lifted at Joint Base Andrews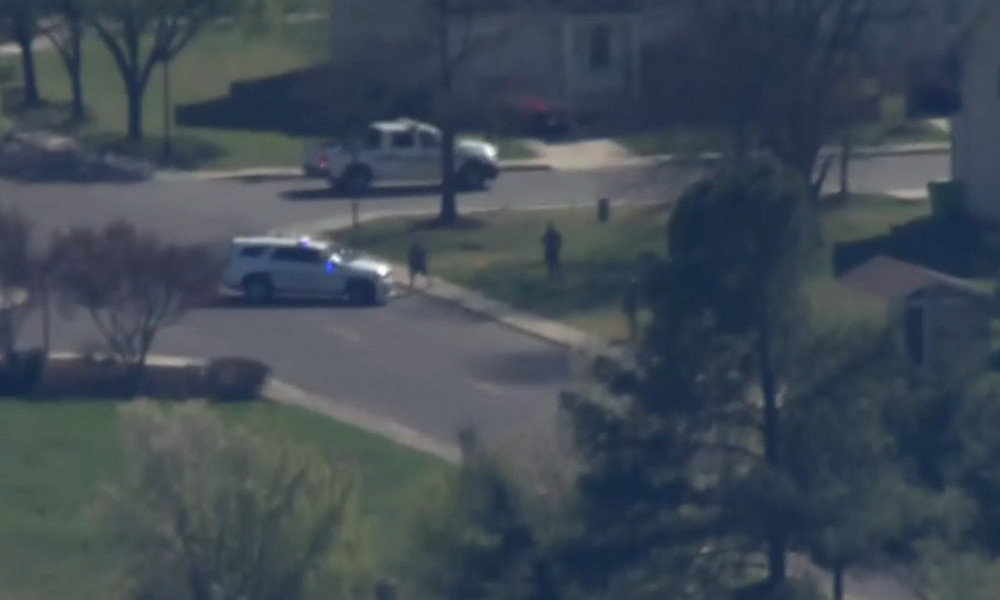 Joint Base Andrews near Washington, D.C. was put on lockdown for nearly three hours on Thursday after reports of a man with a rifle, but nothing was found after a full sweep of the base.
The incident began at 2:35 p.m. on Thursday when the base sent an emergency message to service members, warning them about a report of an armed individual. "Stay away from base housing. Initiate Lockdown Procedures!," it said.
The suspect was described as a white male wearing a purple sweatshirt and black shorts. He was reportedly carrying an AR-15-style rifle with no orange tip.
Security forces and police, including helicopters, searched the base for nearly three hours before the lockdown was lifted. "No suspect was found after a full base sweep," a military official said.
The initial message, which was titled "ACTIVE SHOOTER," caused some confusion among service members and the public, but officials later clarified that no shots were fired. No one was injured.
"Security Forces has swept the base and will continue to go door-to-door at Base Housing," the base said in an update at 5:20 p.m. "Out of an abundance of caution, there remains an increased Security Forces presence on base."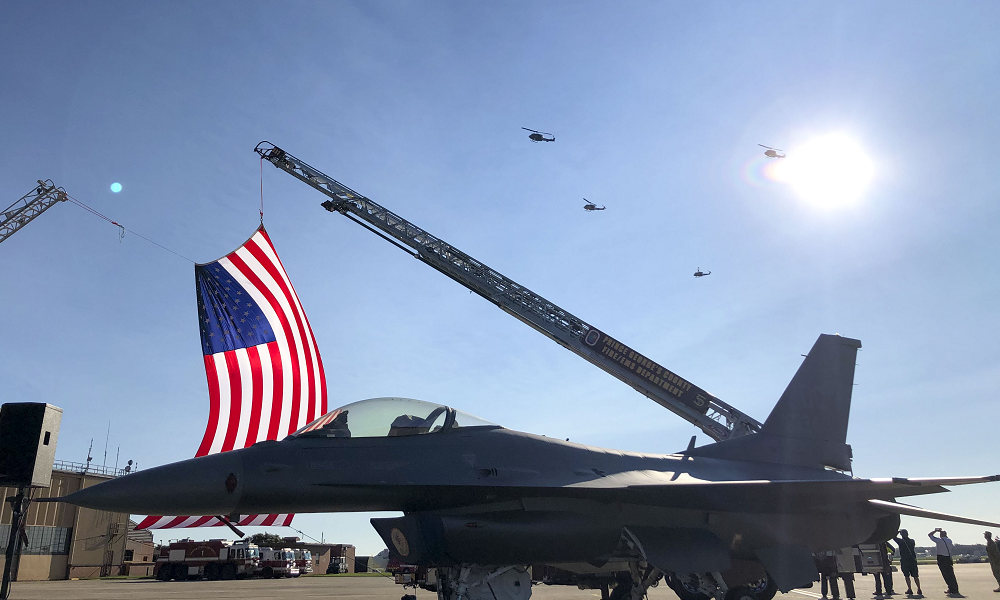 Joint Base Andrews is located in Prince George's County in Maryland and serves as the home base for several planes that are used by senior government officials, including the president and the vice president.
Last year, the base was put on lockdown after two intruders – one of whom was armed – breached security. It happened shortly after Vice President Kamala Harris took off from Joint Base Andrews.
This is a developing story. Please check back or follow @BNONews on Twitter as details become available. If you want to receive breaking news alerts by email, click here to sign up. You can also like us on Facebook by clicking here.