2 children struck, killed while playing on train tracks in Pennsylvania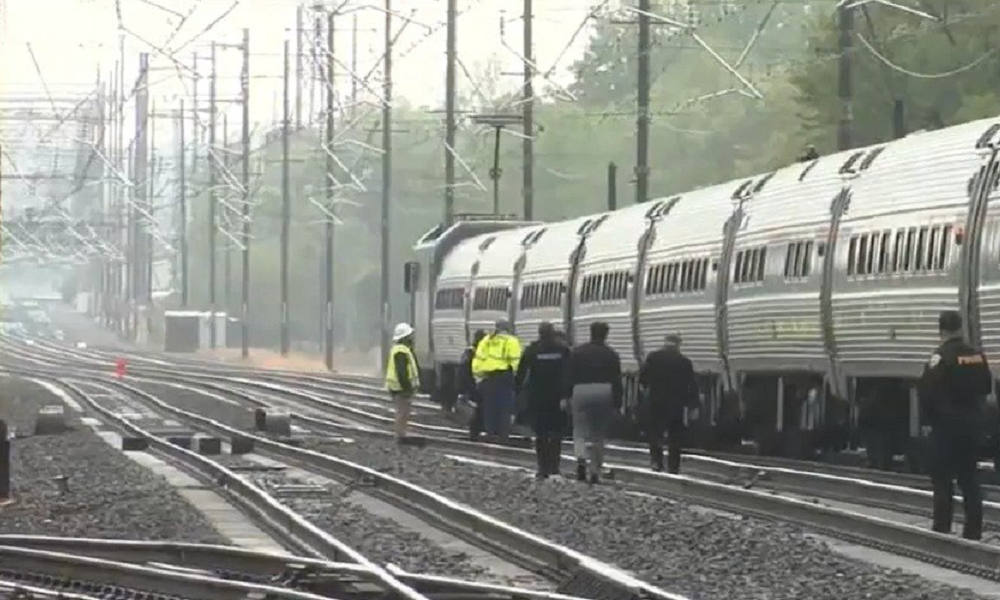 Two children were killed when they were struck by an Amtrak train while playing on the tracks in Chester, Pennsylvania, officials and witnesses say. A few other children escaped unhurt.
The accident happened at 4:30 p.m. on Saturday when Amtrak train 161 – which was heading from New York to Washington, D.C. – struck two people in Chester. Both children were pronounced dead.
Tracey, a local resident, said she saw about 5 to 7 children on the tracks shortly before the accident.
"I said, 'Ya'll come down before you have an accident,' and they just laughed and went about their business," Tracey told a reporter from WPVI-TV. "I just wish the children would have listened. And I'm just so sorry."
An Amtrak spokesman said the area is fenced and has "no trespassing" signs.
Chester Mayor Thaddeus Kirkland said the city urges children to stay away from the tracks. "It's early. We don't know exactly what their reason for being there [was]," he said. "Our prayers go out to family members."