4 killed in small plane crash off the coast of Florida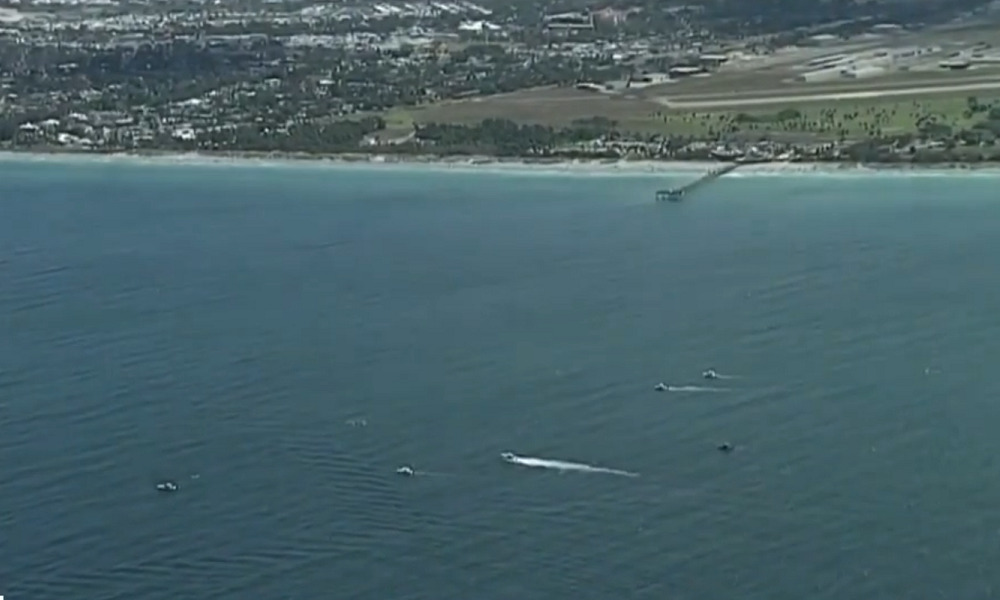 A small plane carrying four people has crashed into the Gulf of Mexico off the coast of Florida, killing everyone on board, local officials say. The victims were identified as two couples from Indiana.
The small plane, a single-engine Piper PA-32R, took off from Venice Airport at approximately 9:35 p.m. on Wednesday and crashed into the Gulf of Mexico about half a mile from the Venice Fishing Pier. Four people were on board.
"There's several witnesses that were on the pier that observed the crash and then called 911," Venice Police Captain Andy Leisenring said at a press conference on Thursday.
Rescue teams responded to the area and found a debris field, after which the bodies of two men – later identified as the pilot and a passenger – were recovered. Divers were unable to be deployed until daylight.
Just before noon on Thursday, divers located the main portion of the aircraft at a depth of approximately 23 feet (7 meters). They also recovered the bodies of two women, who were the wives of the other two victims.
The victims have been identified as pilot William Jeffrey Lumpkin, 64, and his wife Patricia Ann Lumpkin, 68, both from Fishers, Indiana, and passengers Ricky Joe Beaver, 60, and Elizabethe Anne Beaver, 57, both from Noblesville, Indiana.
The Venice Police Department said the group flew from St. Petersburg to Venice on Wednesday to have dinner with friends at Sharky's On the Pier restaurant. They were then supposed to fly back to St. Petersburg.
The cause of the crash was not immediately known. Both the Federal Aviation Administration (FAA) and the National Transportation Safety Board (NTSB) have launched an investigation.