7.1 quake hits far north of New Zealand, causing small tsunami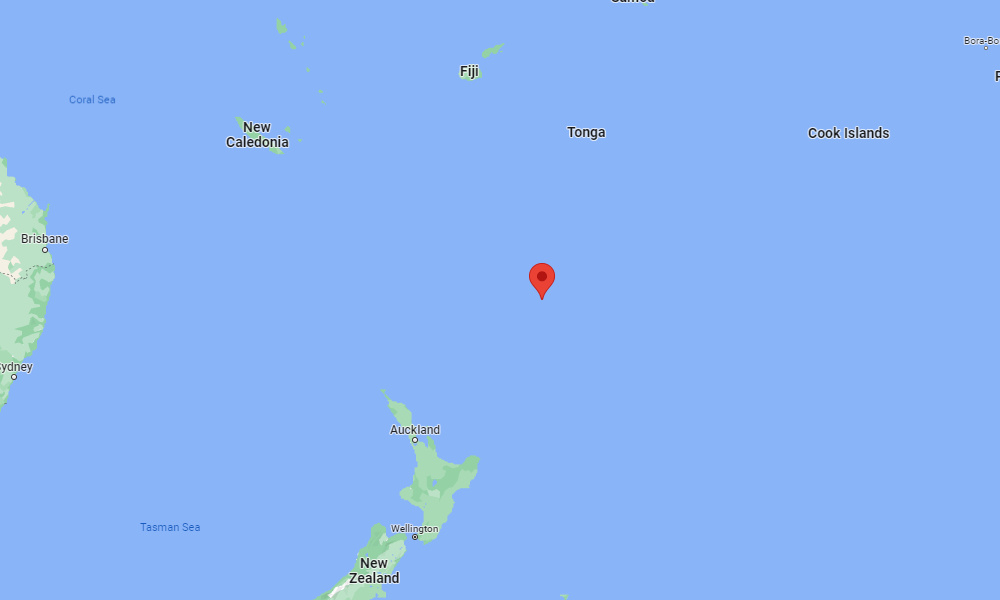 A powerful 7.1-magnitude earthquake has struck the Pacific Ocean far north of New Zealand, generating a small tsunami which reached a nearby island, seismologists say. There is no wider threat.
The earthquake, which struck at 12:41 p.m. local time on Monday, was centered 74 kilometers southeast of Raoul Island, the largest of the Kermadec Islands, or roughly halfway between New Zealand's mainland and Tonga.
The earthquake struck about 49 kilometers below the seabed, making it a shallow earthquake, according to the U.S. Geological Survey (USGS). The magnitude was initially estimated at 7.3 but later revised to 7.1.
The Pacific Tsunami Warning Center initially warned of a tsunami threat in the Kermadec Islands, which are uninhabited except for a weather and radio station on Raoul Island. Small tsunami waves were observed on the island before the alert was lifted.
New Zealand's National Emergency Management Agency briefly asked people to get out of the water and stay off the beach while it evaluated the tsunami threat from the earthquake, but the advice was lifted just before 2 p.m.
"The earthquake is unlikely to have caused a tsunami that will pose a threat to New Zealand," the agency said in an update.
New Zealand's Kermadec Islands and the surrounding region as a whole are part of the so-called Pacific Ring of Fire, an arc of fault lines circling the Pacific Basin which is prone to large earthquakes. Volcanic eruptions also occur in the region.
On March 16, a powerful 7.0-magnitude earthquake struck the Pacific Ocean near the Kermadec Islands, causing a small tsunami which was observed at Raoul Island. It followed a 6.9-magnitude earthquake on March 4.