7 people hit, 4 killed, in Maine shooting spree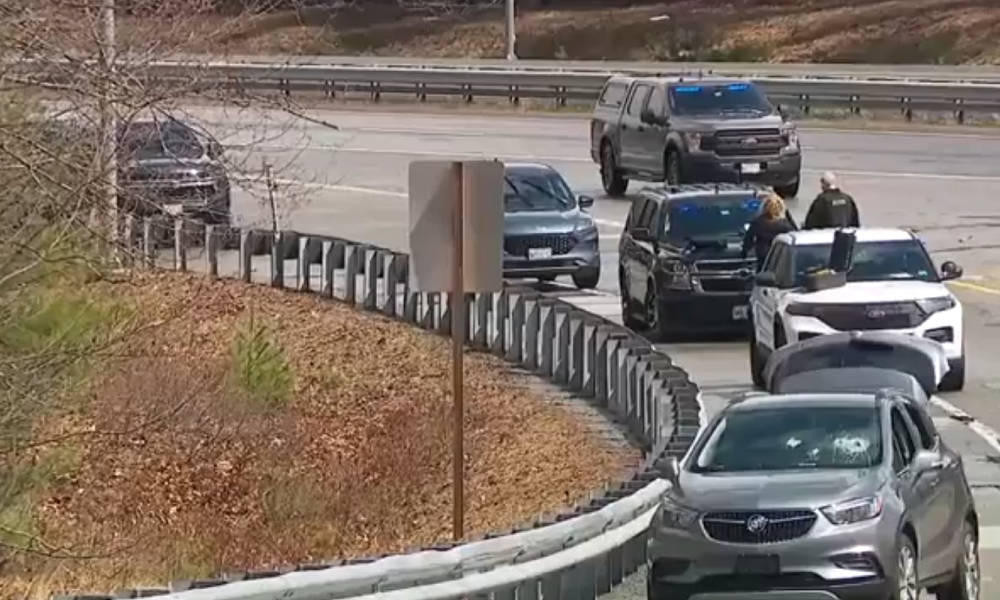 At least 7 people were shot, including drivers on a highway, when a gunman went on a shooting spree in Maine, according to state police. A person of interest was later detained.
The investigation began on Tuesday morning when four people were found dead inside a home on Augusta Road in Bowdoin, a town in Sagadahoc County, about 28 miles northeast of Portland.
A short time later, at about 10:30 a.m., police responded to reports of vehicles being hit by gunfire while driving southbound on I-295 in Yarmouth, about 20 miles from Bowdoin.
Three people were injured in the highway shootings, all of whom suffered serious injuries. Police said one of the victims was undergoing surgery at around 2 p.m. and another was in critical condition.
"Both shootings are connected," state police said in a statement. "A person of interest has been detained in this matter. Through investigation law enforcement has determined there is no threat to the public at this time."
There was no immediate word on a possible motive for the shooting spree.
Police vehicles line a driveway off Augusta Road in Bowdoin where authorities say they discovered 4 bodies this morning. @WMTWTV pic.twitter.com/jvBjpMmBx0

— Jim Keithley (@JimKeithleyWMTW) April 18, 2023