Explosion and massive fire at dairy factory in Texas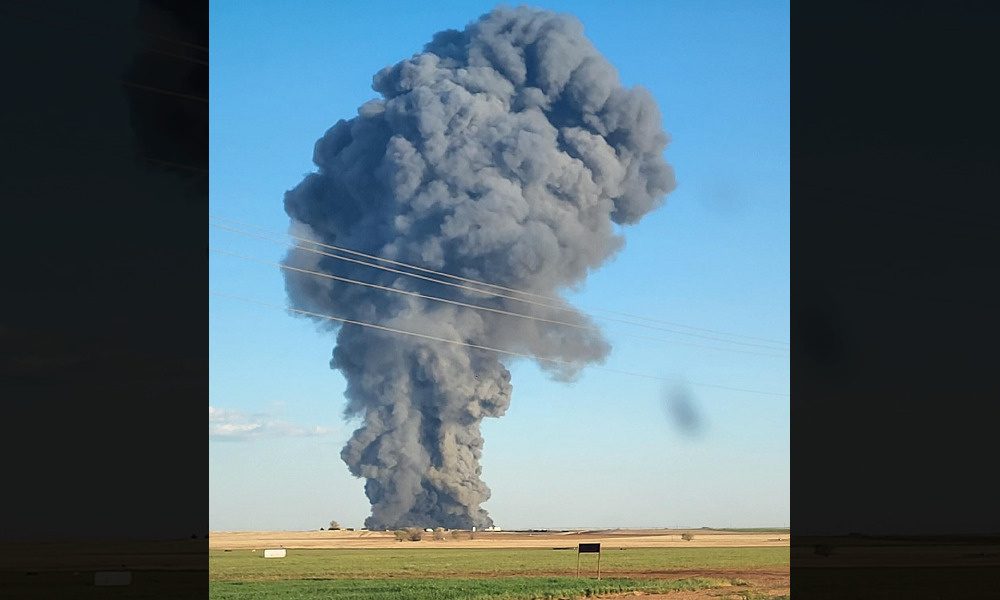 A dairy factory in the Texas Panhandle has been rocked by an explosion, causing a massive fire which engulfed the building and seriously injuring one person, according to officials. Up to 18,000 cattle were killed.
The incident happened at around 7:20 p.m. on Monday at the South Fork Dairy factory in Dimmitt, a small city in Castro County. Videos and photos from the scene showed a huge plume of smoke which was visible for miles.
A woman who was trapped was rescued and taken to University Medical Center (UMC) in Lubbock in critical but stable condition. Several others were treated at the scene.
About 60 people work at South Fork and it was initially feared that more people were injured, which is why UMC's mass casualty ambulance was called to the scene.
It's believed that up to 18,000 cattle died in the fire.
The cause of Monday's explosion remains unknown and further information about the incident has yet to be disclosed.